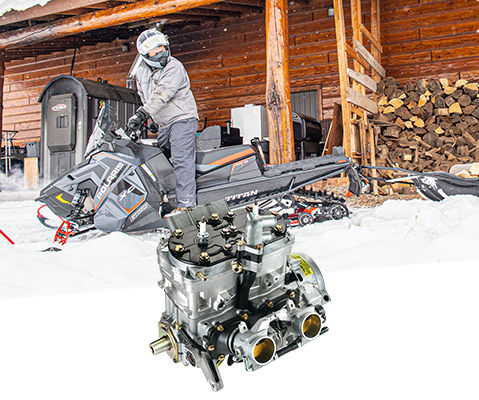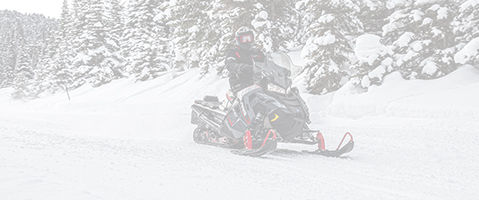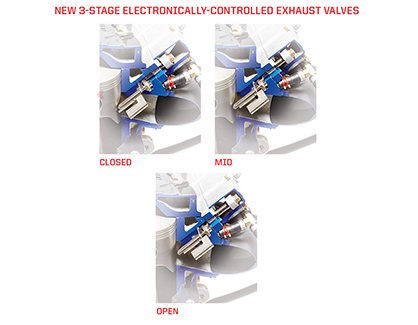 3-Stage Electronically-Controlled Exhaust Valves
Provides improved running quality, crisp throttle response, smooth idle, and improved fuel economy. The active feedback for the exhaust valve position provides more accurate fueling in transient situations. These exhaust valves also improve combustion stability to improve durability and engine life.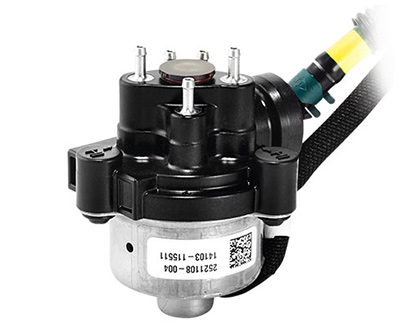 Provides automatic break-in and more-precise oil delivery for optimal performance and durability. Reduces throttle effort by 20% and requires no adjustments.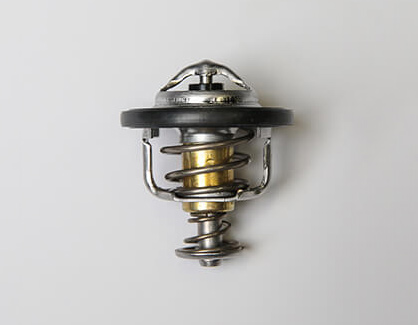 Along with maintaining a lower operating temperature, this thermostat increases main circuit flow by 12 percent and increases bypass flow by 9 percent.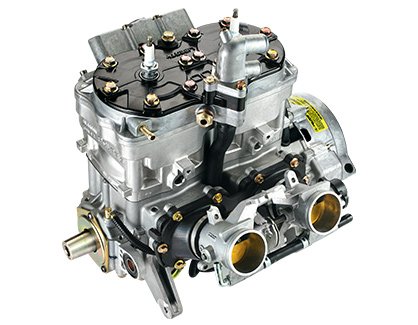 The durable exhaust gas temperature sensor (EGT) provides more than 200 percent life improvement, has an improved connector and more durable sensing element, and it is matched to the ECU.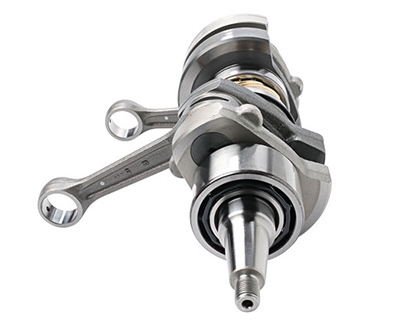 Delivers low inertia and quick throttle response resulting in unrivaled acceleration. Designed and engineered specifically for the 800 Cleanfire H.O. Engine, it delivers outstanding durability.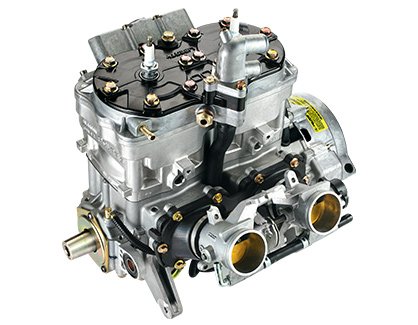 High-Efficiency Intake & Exhaust
Porous intake duct material and the high-flow exhaust system create a better-breathing engine package for more power, and the silencer reduces sound levels. VForce Reeds provide improved performance, throttle response, and reed durability.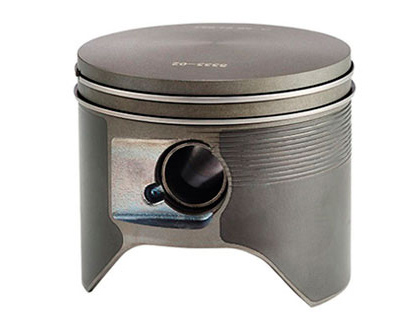 800 Cleanfire H.O. Engine Piston
The pistons have exhaust-side grooves for improve oil distribution, and the enhanced oiling improves piston and cylinder durability. Plus, the piston design reduces friction and wear, and improves efficiency and power.