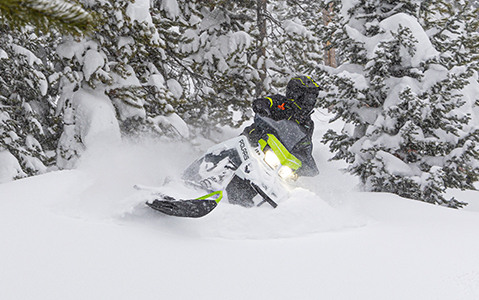 On and Off Trail Versatility
The rider-first Matryx platform features a SnoCross inspired cockpit for effortless control. The Matryx front suspension with the 146 IGX rear suspension provide superior on trail performance, with Polaris IFP shocks for consistent performance.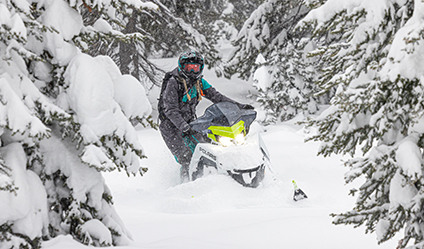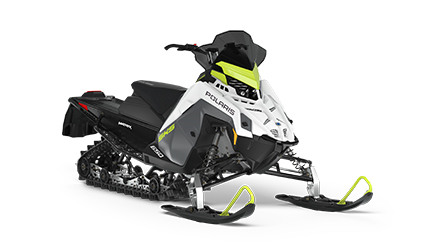 Snocross Inspired Cockpit
Narrower Cockpit
4.8" narrower console and 3" narrower at the knees, creates a more mobile rider experience allowing full freedom of movement for effortless control
Maximized Wind Protection & Minimal Drag
Computational Fluid Dynamics (CFD) design tools ensure maximum wind protection and minimal drag for a warmer, more comfortable ride.
Sculpted Side Panels
Opens a new dimension of rider mobility allowing the rider to move around the sled rather than being confined by it.
Wind Protection
Improved leg and lower body comfort and protection. Enhanced windshield design for hand protection and less wind buffeting. Updated geometry for improved aerodynamics.
The Polaris-exclusive 2.0 Crossover track features a straight lug design with a stiff base for trail performance, with soft and flexible lug tips for excellent deep snow traction.
Designed with durability as #1 priority for crossover riders
Fully clipped for hyfax durability
Stiff base lug geometry with flexible sections for on-trail hookup and off-trail lift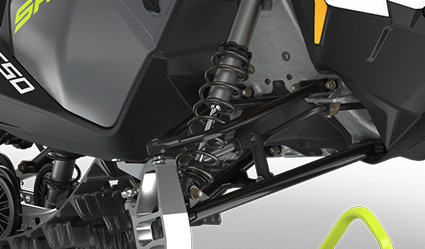 Polaris Internal Floating Piston (IFP) Shocks deliver both durability and high-performance. They perform reliably under the harshest conditions and also deliver a smooth ride and handling.