Sportsman High Lifter Features

Extreme mud performance can be found throughout including an industry-first handle-bar mounted grab-bar for off-camber control, fortified arched A-arms, recovery ready 3,500 lb winch and a heavy-duty front bumper.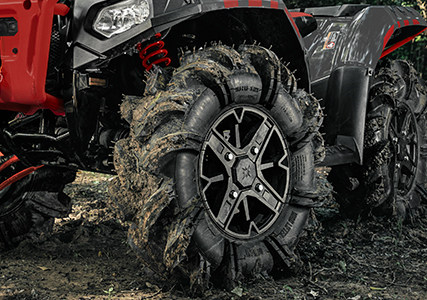 Designed by the mud pros at High Lifter, these factory installed 29.5" Outlaw Tires purpose-built for mud and upgraded front drive bearings now 2x more durable. Dominate the mud with confidence.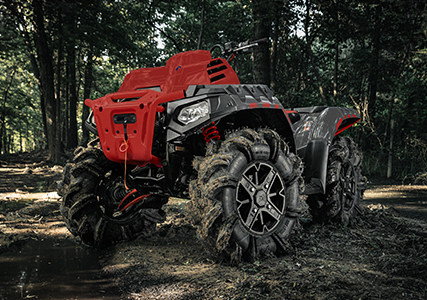 The arched design increases ground clearance to an incredible 13.5" to keep the vehicle from getting high-centered in ruts and other hidden obstacles.
High-Mount Air And Cooling
Optimum mud performance is achieved by ensuring fresh clean air is reaching the engine, clutches and radiator for maximum power and cooling.