Odds are that more riders and racers have dominated more terrain with Polaris RZR than any other vehicle. The RZR XP 1000 is extensively engineered to deliver an optimally balanced chassis with the perfect combination of power, suspension and agility for a ride experience that delivers anywhere it goes.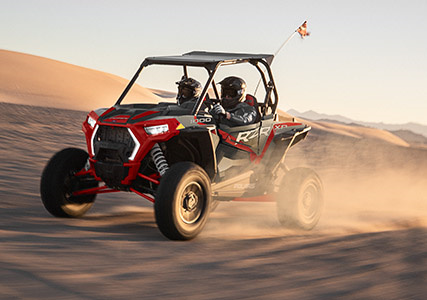 The heart and soul of the RZR XP 1000 is the right kind of power—the kind that comes on the instant you need it and stays smooth and strong. The ProStar 1000 pumps out a heavy 110 HP with a robust low-end for a corner-to-corner burst that comes on instantly and never wavers.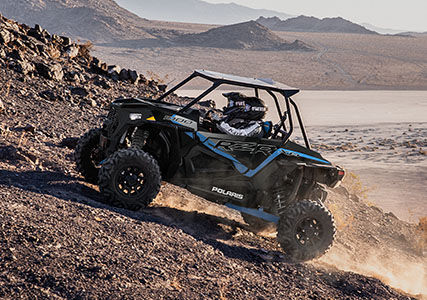 Rocks, stumps, silt sand, mud and every other kind of obstacle are no match for the highly capable suspension of RZR XP 1000. With a 20" of true usable travel and race proven Walker Evans Needle Shocks, the chaos of terrain is tamed, leaving you comfortable, confident and in control.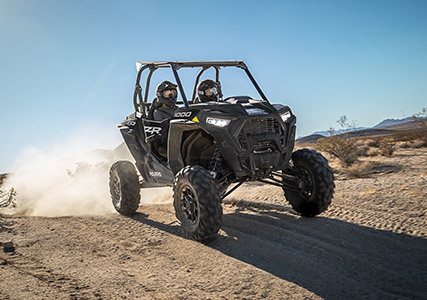 Elevate your off-road experience with handling, agility and responsiveness so instant and precise, it practically reads your mind. Backed by a championship trophy case overburdened with proof, the RZR XP 1000 is the ultimate combination of chassis, suspension, steering geometry, power and all-wheel drive capabilities.
Bold and Assertive Styling
The sharp-edged cut and style of the RZR XP 1000 instantly lets others know you are serious about your off-road passion. This muscular edge is infused with advanced technology including premium digital instruments and LED accents.
Intuitive and Advanced Interior
Body design and cockpit geometry come together to form uncompromising sight lines for optimum driver control and confidence. A sculpted dash houses the digital gauge cluster that delivers vehicle diagnostics at a glance, even at speed.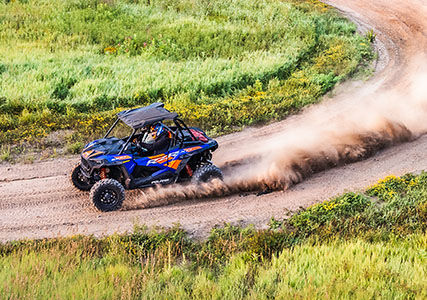 Traction When You Need It
Ride with confidence to overcome any obstacle with fast engaging True On-Demand All-Wheel Drive system. The instant wheel spin is detected, power is diverted to the wheels with grip so you can power on.