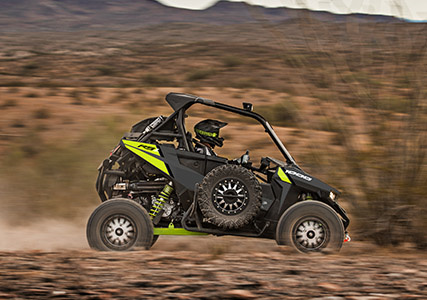 Experience the power of the 110-horsepower ProStar H.O. engine within the lighter and optimally balanced RZR RS1. Response is instant with the new high-performance clutch and unmatched corner-to-corner acceleration.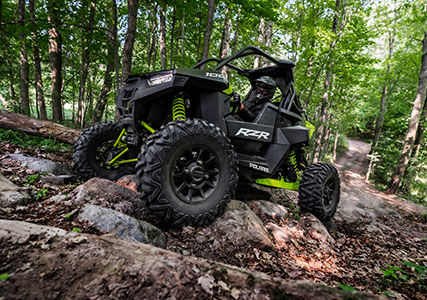 Harness the intense interaction between vehicle and terrain with industry-leading suspension for unparalleled control, confidence and comfort. With an incredible 21" of travel, and stage-tuned Walker Evans Needle Shocks, this race-proven design has earned countless victories in the most rugged places on earth.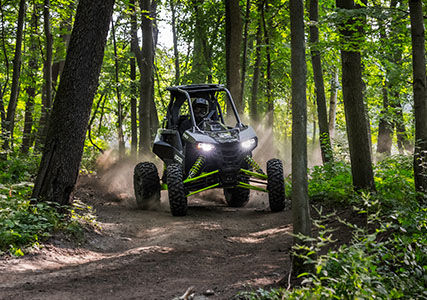 The RZR RS1 hugs corners with precision, charges challenging terrain with confidence and launches with predictable flight. A compact 83" wheelbase combined with our optimally balanced and lightweight chassis results in the most agile RZR we've ever developed.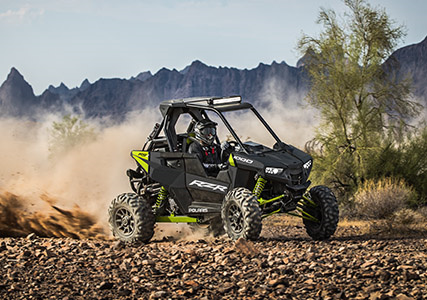 Designed for a dynamic driving experience, the driver-only center-cockpit creates exceptional sight-lines both ahead and to the periphery. The new steering position creates extra room for active arm and leg movement, and a new brake system gives drivers the option of traditional single-foot action, or rally-inspired two-foot performance.