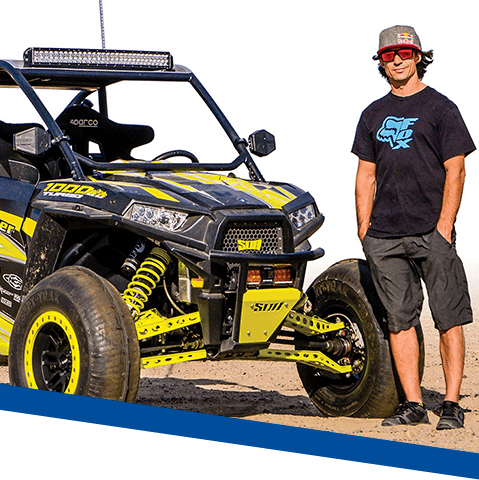 State: California
From X-Games podiums and medals in Red Bull X-Fighter competitions, Renner had just barely turned 20 when he laid claim to the WFA World Championship and won the IFMA Entertainer of the Year in just his rookie season.
Known for his "step-up" ability, Ronnie started a string of record-breaking attempts in 2007 when the Discovery Channel's Stunt Junkies televised his then record-setting step-up of 10.85 meters, a mark he would go on to eclipse multiple times in the years that followed. He also soared higher than anyone else with his quarter-pipe launch ability, besting 19-meters in Chicago.
More recently, Ronnie has been focusing on filming and freeriding away from the judges. He's done stunt work for Hollywood films like "Fantastic Four" and "Charlie's Angels: Full Throttle" and filmed plenty of his own edits. But there's one competition that keeps drawing him back: X Games.
He's since become the most dominant athlete in X Games Step Up history, winning more gold medals than any other athlete in the discipline. He won Step Up gold in 2007, 2009, 2012, twice in 2013, 2014, and 2015.
When he's not riding his motorcycle, Ronnie is at home with his four kids in Murrieta, California. "My biggest motivation and inspiration are my children," said Ronnie.
Motocross legend, Ronnie Renner, gives his first reaction to driving the single seat RZR RS1 in a rally race for the ages.