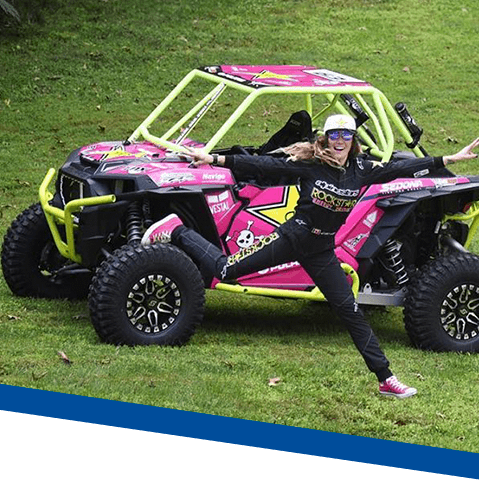 Canada
At the age of 38, Jolene Van Vugt has established herself as one of the most accomplished female athletes in action sports today. Her incredible and ongoing lists of accomplishments include becoming the first CMRC Women's Canadian Motocross National Champion, first female to backflip a full-sized dirt bike, holder of multiple Guinness World Records, and co-star of many motocross/stunt videos.
The milestone backflip, which was performed with guidance from her friend Travis Pastrana at his compound was featured in the popular Nitro Circus video series and opened many doors for Jolene including being the first female to take part in the Masters of Dirt Freestyle Show.
Jolene is easily recognizable by her large smile, colorful personality and cheerfully positive outlook on life. While many of her peers have chosen a more straightforward, safe and comfortable approach to life.
Jolene continues to sacrifice many things to travel the world and make a living riding her dirt bike.