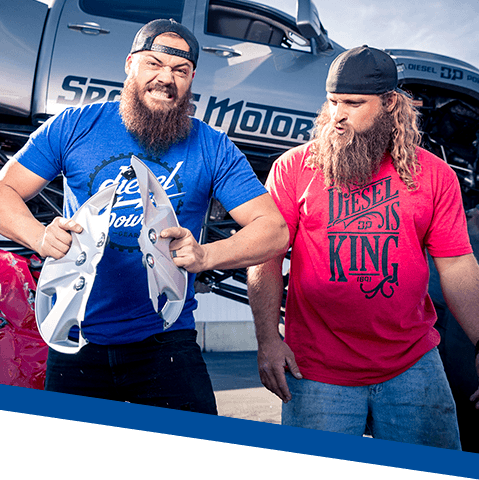 State: Utah
In the world of diesel vehicles, no one has more fun or builds bigger, badder trucks than Dave Sparks "Heavy D", Dave Kiley "Diesel Dave", Keaton Hoskins "The Muscle" and Josh Stuart "Red Beard".
Their mega builds and awesome truck giveaways are the stuff of diesel legend. Starting off their business by buying used or broken down trucks and tricking them out for sales... Heavy D and Diesel Dave use the internet/social media as a marketing tool to share their best pranks and stunt driving.
Millions of hits later, Diesel Sellerz has become the destination for diesel lovers looking for tricked out trucks, crazy stunts, pranks and hilarious antics. Follow the team at Diesel Sellerz as they dream and execute unbelievable builds, pull elaborate and hilarious pranks and push the limits with new stunts.
The Diesel Brothers, Heavy D and Diesel Dave tell us why the RZR RS1 is not your average UTV.