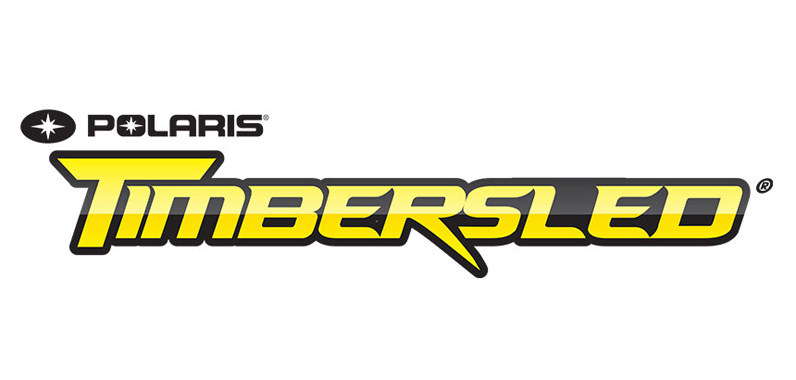 Timbersled Athlete Brock Hoyer Takes Gold in First-Ever Snow Bike Race at X Games Aspen 2017
>
Aspen, CO (January 27, 2017) – On day two of X Games 2017, crowds gathered in Aspen, Colo. for the Snow BikeCross Finals, bringing a rapidly growing, new sport to the forefront of the action sports world. The introduction of Snow Bike Racing to the X Games did not disappoint, delivering a thrilling race featuring both young and veteran athletes fighting for the inaugural gold medal.
Of the event's 15 racers, 11 competed on Timbersled snow bike conversion systems, with dirt bikes transformed into snow vehicles seen racing through the Colorado snow. Timbersled-sponsored athletes Reagan Sieg, Brock Hoyer, Axell Hodges, Nolan Heppner, Jake Scott, Alfredo Gomez, Harris Huizenga, Ronnie Faisst, Colton Haaker, Jimmy Jarrett and Keith Curtis had strong performances in an effort to earn a spot on the podium. In the end, Brock Hoyer would take the inaugural gold in Snow BikeCross.
"It ain't over until it's over," said Gold Medalist Hoyer. "I dug deep and I can't thank Timbersled, Polaris, Yamaha and Rockstar enough for giving me the best product out there and for helping me bring home the gold for everyone that's a part of this crew!"
Hoyer was the fastest qualifier and ran a nearly perfect race to win by a margin of more than 11 seconds. He took the lead early in the 30-lap final and never looked back. The tight, short track got rougher with every lap, but Hoyer's Timbersled snow bike conversion system gave him the performance and handling he needed to work his way through traffic in dominating fashion. Hoyer was joined on the podium by Silver Medalist Haaker, who also raced a Timbersled system on his Husqvarna bike.
"Congratulations to Brock Hoyer, Colton Haaker and all the racers competing today in this impressive debut for snow bikes at X Games," said Chris Wolf, vice president, Polaris Snow Division. "A special thanks to Brock for being a pioneer for Timbersled and the sport of snow biking. He's been with us from the beginning. This is a huge milestone!""
A Timbersled system converts a dirt bike into a snow bike that rides on a ski up front and a track in the rear. The system is a top choice for snow bikers and racers because it delivers the best performance, the most-innovative technology and the most-exciting riding experience. Timbersled is owned by the No. 1 powersports company, Polaris Industries, and is the brand fueling the rapid growth of snow biking.
About Polaris
Polaris Industries Inc. (NYSE: PII) is a global powersports leader that has been fueling the passion of riders, workers and outdoor enthusiasts for more than 60 years. With annual 2016 sales of $4.5 billion, Polaris' innovative, high-quality product line-up includes the RANGER®, RZR® and Polaris GENERAL™ side-by-side off-road vehicles; the Sportsman® and Polaris ACE® all-terrain off-road vehicles; Indian Motorcycle® midsize and heavyweight motorcycles; Slingshot® moto-roadsters; and Polaris RMK®, INDY®, Switchback® and RUSH® snowmobiles. Polaris enhances the riding experience with parts, garments and accessories, along with a growing aftermarket portfolio, including Transamerican Auto Parts. Polaris' presence in adjacent markets globally include military and commercial off-road vehicles, quadricycles, and electric vehicles. Proudly headquartered in Minnesota, Polaris serves more than 100 countries across the globe. Visit www.polaris.com for more information.