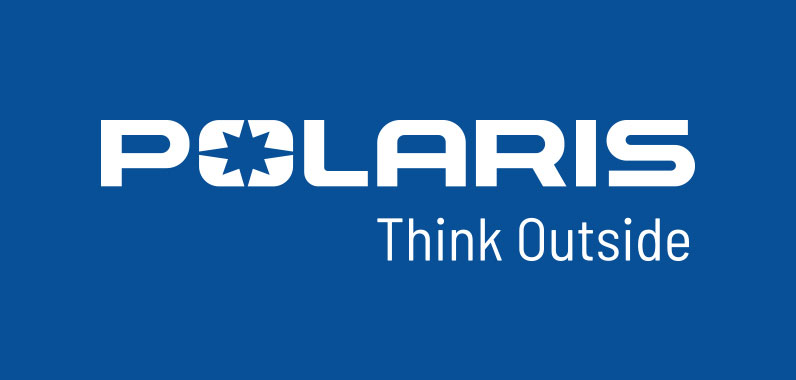 Polaris Introduces Sportsman and Outlaw 110 EFI Youth Models
>
Minneapolis, MN (April 7, 2015) – Polaris Industries Inc. (NYSE: PII), the leading manufacturer of off-road vehicles (ORVs), today introduced the Sportsman 110 EFI and Outlaw 110 EFI youth models as part of the company's continuing innovation of its off-road product offerings. The new models are the first youth ATVs to offer EFI and will be available in dealerships in May.
The Sportsman and Outlaw 110 EFI youth models will replace the current Sportsman and Outlaw 90 models and include an upgraded 110cc engine for improved off-road performance and Electronic Fuel Injection (EFI) for easier cold starting, reduced maintenance and improved run and idle quality. Both models will be classified as Y-10+ for riders 10 years old and older with adult supervision. The vehicles' speed is limited to less than 15 mph/24.1 kph as delivered, and the speed control system allows adults to increase the speed to a maximum of up to 29 mph/47 kph. The Sportsman 110 EFI will be available in Sage Green while the Outlaw 110 EFI in Voodoo Blue.
Polaris is the industry leader in youth off-road vehicles and leads the way in promoting youth rider safety. The Sportsman and Outlaw 110 EFI will continue to offer a wide variety of safety features such as an adjustable throttle limiter to enable adults to set a maximum speed control limit, daytime running lights to increase daytime visibility, full floorboards and heat shields. Other vehicle features include an electric start, automatic transmission, 4-stroke engine, and long travel suspension. Similar to all other Polaris youth models purchased from an authorized dealer, the Sportsman and Outlaw 110 EFI also comes with a high visibility whip flag and safety video. All Polaris youth vehicles also come with a DOT-approved helmet (two for the RZR 170 EFI) to help teach kids the importance of wearing the proper safety gear.
Along with the Sportsman and Outlaw 110 EFI, Polaris will continue to offer the Outlaw 50, classified as Y-6+, for riders 6 years old and older; the entry-level Phoenix 200, classified as T, for riders 14 and older; and the RZR 170 EFI side-by-side for riders 10 years old and older. Polaris Youth model ORVs lead the way with safety features which make them one of the best-selling youth lines available. Adult supervision is required for all riders under 16. Polaris strongly encourages anyone operating an ORV to take appropriate training. In the United States, the ATV Safety Institute's RiderCourse training is available through the SVIA, at ATVsafety.org or 800-887-2887. The ROV E-Course and hands-on DriversCourse (for SxS vehicles like the RZR 170) are available through ROHVA, at rohva.org or 866-267-2751.
About Polaris
Polaris is a recognized leader in the powersports industry with annual 2014 sales of $4.5 billion.
Polaris designs, engineers, manufactures and markets innovative, high-quality off-road consumer and military vehicles, including all-terrain vehicles (ATVs) and the Polaris RANGER® and RZR® side-by-side vehicles; snowmobiles; motorcycles and on-road electric/hybrid powered vehicles.
Polaris is among the global sales leaders for both snowmobiles and off-road vehicles and has established a presence in the heavyweight cruiser and touring motorcycle market with the Victory® and Indian Motorcycle® and Slingshot® brands. Additionally, Polaris continues to invest in the global Work and Transportation vehicle industry with Global Electric Motorcars (GEM), Goupil Industrie SA, Aixam Mega S.A.S., and internally developed vehicles. Polaris enhances the riding experience with a complete line of Polaris Engineered Parts, Accessories and Apparel, Klim® branded apparel and ORV accessories under the Kolpin®, Cycle Country® and Pro Armor® brands.
Polaris Industries Inc. trades on the New York Stock Exchange under the symbol "PII", and the Company is included in the S&P Mid-Cap 400 stock price index.
Information about the complete line of Polaris products, apparel and vehicle accessories is available from authorized Polaris dealers or anytime at www.polaris.com.