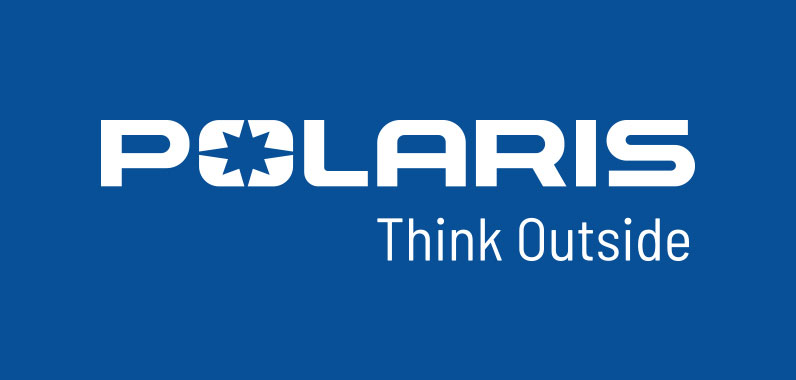 Polaris Adds Another Multi-Passenger Vehicle to the RZR Family
Introducing the new RZR 4 900 EPS
Minneapolis, MN (January 7, 2015) – This past July, Polaris® introduced one of the biggest RZR® line-ups ever and continued to fuel the RZR lifestyle by offering the widest variety of vehicles for every type of sport riding. With the introduction of the new 2015 RZR 900 and RZR S 900, Polaris redefined the first two RZR products ever built by providing the vehicles with unequalled power, highly-capable suspensions, unmatched agility, and revolutionary ergonomics and styling.
To continue RZR's tradition of offering the most-complete line-up of sport side-by-sides, Polaris is introducing the new RZR 4 900 EPS, one of the most versatile, multi-passenger side-by-sides available.
Whether you ride in the trail or desert, the RZR 4 900 EPS delivers a multi-passenger option that can tackle a wide variety of terrains at a lower price than a premium model. The vehicle shares many of the same attributes as the RZR S 900; 75 horsepower, ProStar® 900 EFI engine, Dual A-Arm Front and Rear Suspension, High-Performance All Wheel Drive (AWD), 60 in/152.4 cm width, revolutionary ergonomics and styling, and accessory integration; with a 106.5 in/270.5 cm wheelbase that accommodates two more passengers so more family and friends can experience the RZR lifestyle.
At the heart of the RZR 4 900 EPS is a 75 horsepower ProStar® 900 engine offering 40 percent more power than the legendary RZR 4 800 model it replaces. Polaris' ProStar engines have become the pinnacle of performance engines for RZR due to their efficiency, acceleration and durability. To get more power to the ground, the vehicle also features the extremely-durable RZR XP transmission which is specifically geared to optimize the power of the engine for a huge improvement in acceleration over the RZR 4 800. With improved clutching and calibration, the RZR 4 900 EPS' ride is also smooth and predictable throughout the power band. And the new, high-flow clutch intake system provides more airflow and decreases belt temperature to provide an extremely durable clutch system.
To handle diverse terrains from high desert to dense trails, the RZR 4 900 EPS features a 106.5 in/270.5 cm long wheelbase paired with a Dual A-Arm Front and Rear Suspension with 12.25 in/31.12 cm of front suspension travel and 13.2 in/33.53 cm in the rear and FOX Performance Series 2.0 Podium X Shocks, so the suspension can be tuned for exactly the way you ride to provide excellent plushness and comfort while still yielding great bottom-out resistance. The unit's ultra-rigid, tubular chassis is paired with a completely new suspension geometry for less vibration inside the vehicle and more responsive suspension feedback. The machine also features new 27 in/68.58 cm GBC Dirt Commander Tires that offer better side bite, stiffer sidewalls, better tracking through corners and increased durability, making the RZR 4 900 EPS a performance-based, multi-passenger machine that's predictable and inspires confidence.
For unmatched agility, the RZR 4 900 EPS has several features that were first introduced on the RZR S 900. The vehicle's optimized track width inspires confidence through corners thanks to an additional 1.3 in/3.3 cm of rear track width while maintaining the overall vehicle width of 60 in/152.4 cm. While all RZR vehicles are equipped with On-Demand True AWD, the RZR 4 900 EPS utilizes Polaris' High-Performance AWD which keeps the front wheels pulling stronger and longer, maximizing power delivery to the ground in every condition for a more responsive ride. The system provides increased traction without sacrificing steering effort to provide unmatched point-and-shoot handling. The RZR 4 900 EPS also features 20 percent faster steering response with an improved two-turn lock to lock steering ratio. Coupled with the smoothest and most-responsive standard Electronic Power Steering (EPS) with variable assist, the vehicle ensures the operator feels confident and less fatigued, and allows the driver to keep his hands on the steering wheel more often even when navigating through tight terrain.
For excellent rider comfort, the RZR 4 900 EPS features many of the same, unique features found on the RZR XP 1000. Both driver and passenger seats are equipped with seat sliders for easy adjustability, and all four seats offer improved bolstering and more hip cushioning for a more secure feel. A thin-film technology under the cover of the seats offers a drier ride in wet conditions. Rear passengers also will enjoy more foot and leg room, and an angled floor for a more secure feeling. The vehicle also features four, factory-installed quarter doors to make getting in and out easier. First found on the RZR XP 1000, the cockpit of the RZR 4 900 EPS features front LED floor lighting and a blue back-lighted instrument cluster, readable both in direct sunlight and at night. To take more stuff along, a large center storage area and a bigger glove box provide ample space for any items needed during the ride while the deeper rear box provides ample space for additional cargo. Sealed floor seams and equipment pass-throughs keep the occupants cleaner; while dual removable floor drains allow for easier clean out of the cabin.
The RZR 4 900 EPS also is easier to service due to the ease of access of the major components. The air filter, spark plugs and oil fill are located under the removable box panel in the cargo box of the vehicle while a panel between the seats houses the dipstick and oil filter, and is accessible without removing the seats. The vehicle features an integrated transmission with only one check/fill point and grease zerks for both the inboard and outboard bushings of the A-arms. Durability is taken to a new level with new stronger ball joints, half shafts and hubs with improved bearing fit. To allow for easy electrical accessory installation, the RZR 4 900 EPS features a terminal block for wiring under the hood and a bigger battery with 44 Amp-hours of capacity and 575 cold-cranking amps.
RZR owners love to accessorize their vehicles and the RZR 4 900 EPS' purpose-built chassis is exclusively engineered for Polaris accessories. With integrated mounting points situated along the vehicle frame and pass-through areas for routing wires, accessories can be attached with minimal installation time. Additions, such as rock sliders and bumpers, easily attach and fit securely to the vehicle's frame due to Polaris' innovative Lock & Ride® Expanding Anchor; a revolutionary piece of hardware that expands as it is inserted into a mounting point. Lock & Ride windshields, rear panels, roofs and doors work seamlessly with each other and install directly onto designated mounting points, making installation simple, and providing superior fit and finish.
The RZR 4 900 EPS will be offered in Havasu Red Pearl and Voodoo Blue and will be in dealerships starting in February.
About Polaris
Polaris is a recognized leader in the powersports industry with annual 2014 sales of $4.5 billion.
Polaris designs, engineers, manufactures and markets innovative, high-quality off-road consumer and military vehicles, including all-terrain vehicles (ATVs) and the Polaris RANGER® and RZR® side-by-side vehicles; snowmobiles; motorcycles and on-road electric/hybrid powered vehicles.
Polaris is among the global sales leaders for both snowmobiles and off-road vehicles and has established a presence in the heavyweight cruiser and touring motorcycle market with the Victory® and Indian Motorcycle® and Slingshot® brands. Additionally, Polaris continues to invest in the global Work and Transportation vehicle industry with Global Electric Motorcars (GEM), Goupil Industrie SA, Aixam Mega S.A.S., and internally developed vehicles. Polaris enhances the riding experience with a complete line of Polaris Engineered Parts, Accessories and Apparel, Klim® branded apparel and ORV accessories under the Kolpin®, Cycle Country® and Pro Armor® brands.
Polaris Industries Inc. trades on the New York Stock Exchange under the symbol "PII", and the Company is included in the S&P Mid-Cap 400 stock price index.
Information about the complete line of Polaris products, apparel and vehicle accessories is available from authorized Polaris dealers or anytime at www.polaris.com.