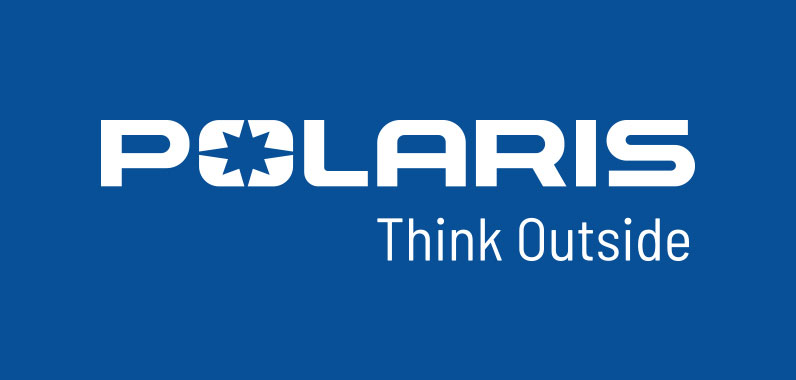 Polaris Grant 200th T.R.A.I.L.S Grant
$107,000 in grants given in September to ATV/ORV Organizations
Minneapolis, MN (November 04, 2015) – Since Polaris launched its T.R.A.I.L.S. Grant Program in 2006, the company has donated more than $1.7 million to ATV and ORV clubs, associations and grassroots groups across the United States to ensure the future of safe, legal and accessible ATV riding. This past September, Polaris awarded its 200th grant, highlighting the breadth of the program and the extent of its impact on the riding community. The grant program encompasses two main objectives: promoting safe and responsible riding and preserving trail access. Funds can be used by organizations for trail development and maintenance projects, safety and education initiatives, lobbying, and other projects to increase and maintain land access.
The acronym T.R.A.I.L.S stands for:
T = Trail Development
R = Responsible Riding
A = Access
I = Initiatives
L = Lobbying
S = Safety
"Off-Road organizations are the heart and soul of our sport," said David Longren, president of Polaris Off-Road Vehicles. "The T.R.A.I.L.S Grant Program was developed to support the initiatives of those organizations to help ensure the future of off-road riding." The nine not-for-profit organizations awarded a September 2015 T.R.A.I.L.S. grant received awards ranging from $7,000 to $10,000, for a total gift of $107,000. The grants will be used towards the development, improvement and expansion of trails, lobbying efforts, and the update and expansion of ATV/ORV educational materials.
The September 2015 T.R.A.I.L.S. grant recipients are:
BlueRibbon Coalition Legal Defense Fund (Idaho)
San Diego Off-Road Coalition (California)
Ravalli County Off Road User Association (Montana)
Woodtick Wheelers (Minnesota)
Cope Environmental Education Center (Indiana)
Southwest Regional Recreation Authority (Virginia)
Itasca County Land Department (Minnesota)
State Organizations
VT ATV Sportsman's Association (Vermont)
National Organizations
Daniel Boone National Forest (Kentucky)
Grant applications are reviewed twice a year, in March and September, with corresponding submission deadlines of March 1 and September 1. Organizations must have 501c3, 501c7 or non-profit organization status. Project funding or matching funding from other sources is an important criteria to be considered for a T.R.A.I.L.S. grant.
For more information on the 'T.R.A.I.L.S.' grant program and an application form, visit the Polaris Web site at www.polaris.com and click on "Riders," then select "Right to Ride" or follow this link: http://www.pi54.com/ATV/PDFs/TRAILSGrantAppForm.pdf.
About Polaris
Polaris is a recognized leader in the powersports industry with annual 2014 sales of $4.5 billion.
Polaris designs, engineers, manufactures and markets innovative, high-quality off-road consumer and military vehicles, including all-terrain vehicles (ATVs) and the Polaris RANGER® and RZR® side-by-side vehicles; snowmobiles; motorcycles and on-road electric/hybrid powered vehicles.
Polaris is among the global sales leaders for both snowmobiles and off-road vehicles and has established a presence in the heavyweight cruiser and touring motorcycle market with the Victory® and Indian Motorcycle® and Slingshot® brands. Additionally, Polaris continues to invest in the global Work and Transportation vehicle industry with Global Electric Motorcars (GEM), Goupil Industrie SA, Aixam Mega S.A.S., and internally developed vehicles. Polaris enhances the riding experience with a complete line of Polaris Engineered Parts, Accessories and Apparel, Klim® branded apparel and ORV accessories under the Kolpin®, Cycle Country® and Pro Armor® brands.
Polaris Industries Inc. trades on the New York Stock Exchange under the symbol "PII", and the Company is included in the S&P Mid-Cap 400 stock price index.
Information about the complete line of Polaris products, apparel and vehicle accessories is available from authorized Polaris dealers or anytime at www.polaris.com.