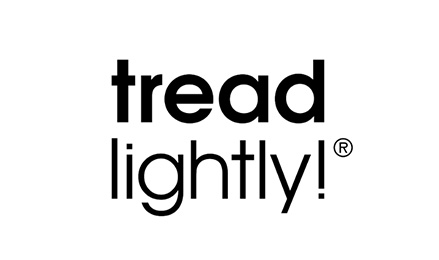 Tread Lightly! announces Polaris Adventures as newest Official Partner along with new member benefit
NORTH SALT LAKE, UTAH (June 21, 2022)— Tread Lightly!, a U.S.-based nonprofit dedicated to promoting responsible outdoor recreation through stewardship and educational programs, today announced Polaris Adventures, the experience business of global powersports leader Polaris Inc. (NYSE: PII), as its newest Official Partner along with a new benefit for select Tread Lightly! members.
Polaris Adventures brings together a network of nearly 200 powersports Outfitters to provide ride and drive experiences with Polaris vehicles at epic destinations nationwide. As an Official Partner, Polaris Adventures will support Tread Lightly!'s mission to protect off-road trail access and public lands through stewardship projects and responsible recreation education.
"Polaris Adventures exists to inspire people to get outdoors and create safe, memorable life experiences utilizing Polaris products," Jan Rintamaki, vice president and general manager of Polaris Adventures and chair emeritus for Tread Lightly!, said. "With that comes a great responsibility to educate riders on best practices and help preserve trails for generations to come. By officially partnering with Tread Lightly!, we can enhance the work we do already to support such initiatives and, together, make a larger impact."
Through this official partnership, each Polaris Adventures Outfitter will become a Small Business member of Tread Lightly!. As a Small Business member, Polaris Adventures Outfitters will receive recognition on TreadLightly.org, a "Proud Supporter" decal, funds to spend on educational materials, eligibility to apply for a Tread Lightly! Stewardship Grant as well as other rebates and discount benefits.
In addition, Polaris Adventures is offering a special benefit to existing Tread Lightly! members at the $100 Individual Level or $250 Ambassador Level. Tread Lightly! members at those qualifying levels will receive four free bonus credits upon signing up for a Polaris Adventures Select membership. Polaris Adventures Select is the powersports industry's first-ever monthly membership program that provides access to the best of the Polaris product portfolio including on-road vehicles, off-road vehicles, snowmobiles and pontoons at participating Polaris Adventures Outfitter locations. Members earn and use monthly credits toward the vehicle of their choice – rather than owning a single vehicle, this new program gives adventure lovers the flexibility to experience them all. Vehicles can be reserved for pick up, delivered directly to the rider's home or reserved for an on-trail, on-road or on-water experience hosted through a Polaris Adventures Outfitter. Fuel, safety equipment, insurance and maintenance are all included.
"Thank you to Polaris Adventures for partnering with Tread Lightly! and helping us promote respect and responsibility of our public lands and trails," said Matt Caldwell, executive director of Tread Lightly!. "Polaris has been a longtime supporter of Tread Lightly! and we are thrilled to welcome the experience arm of the brand. By working with each Polaris Adventures Outfitter, we can instill the Tread Lightly! ethic to each customer before they hit the trail to begin their adventure."
For more information on Polaris Adventures, visit adventures.polaris.com. To learn more about Tread Lightly! visit www.treadlightly.org.
About Tread Lightly!
Tread Lightly! is a national nonprofit organization with a mission to promote responsible recreation through stewardship programs and ethics education. Tread Lightly!'s educational message, along with its unique training and restoration initiatives are strategically designed to instill an ethic of responsibility in outdoor enthusiasts and the industries that serve them. The program is long-term in scope with a goal to balance the needs of the people who enjoy outdoor recreation with our need to maintain a healthy environment. Tread Lightly!'s award-winning materials, programs and services are solutions to some of the nation's most pressing recreation issues. Individuals and businesses can commit to Tread Lightly! and protect outdoor access by becoming a member at www.treadlightly.org.
About Polaris Adventures:
Polaris Adventures brings together a network of Outfitters to provide premium ride and drive experiences at epic destinations nationwide. Creating safe, memorable, year-round adventures for all skill levels, Polaris Adventures offers worry-free half and full-day options for couples, families and adventure groups in state-of-the-art Polaris vehicles. Visit adventures.polaris.com to learn more.

About Polaris:
As the global leader in powersports, Polaris Inc. (NYSE: PII) pioneers product breakthroughs and enriching experiences and services that have invited people to discover the joy of being outdoors since our founding in 1954. With annual 2021 sales of $8.2 billion, Polaris' high-quality product line-up includes the Polaris RANGER®, RZR® and Polaris GENERAL™ side-by-side off-road vehicles; Sportsman® all-terrain off-road vehicles; military and commercial off-road vehicles; snowmobiles; Indian Motorcycle® mid-size and heavyweight motorcycles; Slingshot® moto-roadsters; Aixam quadricycles; Goupil electric vehicles; and pontoon and deck boats, including industry-leading Bennington pontoons. Polaris enhances the riding experience with parts, garments, and accessories, along with an aftermarket portfolio, including Transamerican Auto Parts. Proudly headquartered in Minnesota, Polaris serves more than 100 countries across the globe.
For more information contact:
Jerrica Archibald
jerrica@treadlightly.org
801-627-0077