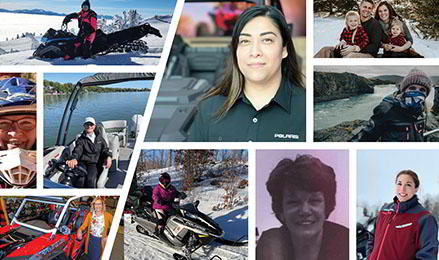 The People Behind Polaris – Employee Spotlight: Women of Polaris
>
Rachel K., Senior Powertrain Design Engineer, Roseau, MN
March is Women's History Month and to celebrate, we have been connecting with women who are developing their careers and making an impact at Polaris. Meet these women of Polaris.
Rachel joined Polaris as a test engineer in 2017, right after completing her Mechanical Engineering Degree at the University of Manitoba. During her time there, Rachel was heavily involved in Formula SAE (a team that builds a student version of a formula car) as the engine section lead and held summer engineering positions at Nova 3 Engineering and StandardAero. In Rachel's words:
"I started at Polaris as a test engineer helping run the engine dynos and analyze parts for durability testing of snow and motorcycle engines. I fell in love with 2-stroke snowmobile engines and decided to join the Snow Powertrain team as a design engineer, where I've worked ever since, and was recently promoted to senior design engineer.
"Career highlights would be the release and amazing feedback of all the Patriot engines. My favorite part of the job is getting the opportunity to attend dealer shows and consumer events to discuss these engines with such a passionate community.
"I think women bring a different perspective to the products. This allows us to create new products that excite and cater to a wider range of people."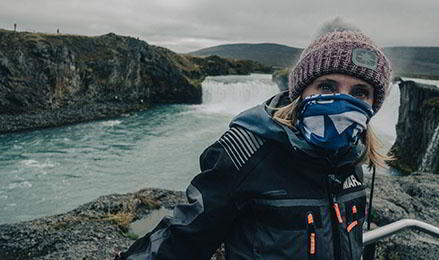 Marion C., EMEA Marketing Manager, Polaris European Headquarters, Switzerland
Marion joined Polaris in 2016 as a marketing specialist, and has been breaking trails ever since, both figuratively and literally. The accomplishment she is most proud of is helping organize, promoting and participating in the Europe, Middle East & Africa (EMEA) Outlanding Project in Iceland last year. We asked her to share that experience.
"Six women representing Polaris from France, Germany, Spain, Sweden, and the UK, all with a shared passion for the outdoors and adventure, set out to demonstrate the incredible performance of our vehicles by traveling across Iceland. This wasn't just an expedition to showcase the capabilities of Polaris' side-by-side lineup, it was a chance to inspire other riders to take on similar challenges, provide a unique perspective on adventure and how to achieve it, and to encourage other women riders who are ready to explore to start planning.
"This journey of a lifetime took the group out of the capital, Reykjavik, past glaciers, geysers and geothermal pools of the east into the snowy mountain passes of the north, before returning south through barren lava fields and long stretches of black sand. We maneuvered over 1,200 kilometres (800 miles) almost entirely on non-tarmac roads.
"As women, I think we too often tend to underestimate ourselves. For example, if I would have known beforehand the difficulty and length of our Outlanding trip, I would have thought I was not capable of doing this. But we did it, with the team, and for this I am very proud and grateful."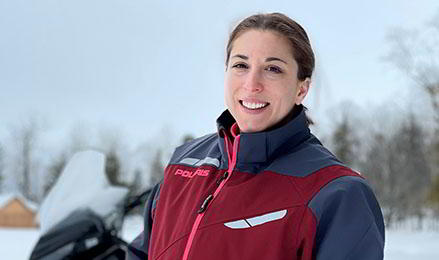 Lindsay E., Senior Project Engineer, Wyoming, MN
Lindsay started as Associate Systems Engineer for Polaris Off Road in 2015. At Polaris, she started in the off-road vehicle (ORV) Systems Engineering team, and then moved over to snow. She holds multiple patent awards, with more in the works. Lindsay shared these highlights:
"I love snowmobiles but was looking for something different, so when my current role opened up in the Indian team, I was encouraged to learn more and I am so happy I did. My team is amazing and my new role as the technical leader for MY26 FTR is exactly the role I was looking for!
"All the international experiences at Polaris really stand out as a highlight for me. I have visited China, Thailand, and Switzerland as part of my work. Today, I regularly work with people in Switzerland, the UK, Poland, India, and Vietnam. To me, this is a dream come true.
"I was part of a large group of women engineers that Polaris sponsored to attend to the Society of Women Engineers conference in Texas this year. It was an amazing experience, I still get goosebumps when I think about it! Women have always played a major role in Polaris history. Women lead in every area of this company and have since its inception. Even Eleanor Johnson, wife of founder David Johnson, had a major impact. She never worked for Polaris, but she really pushed for the company to develop winter clothing. Today, Parts, Garments & Accessories (PG&A) is a big part of Polaris. She also helped test snowmobiles and raced competitively."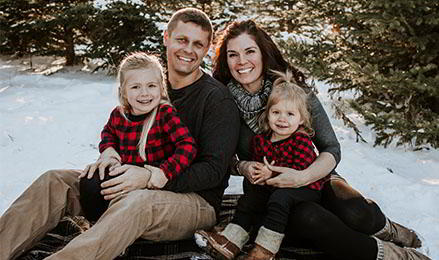 Jill H., Senior Project Lead, ORV Colors & Graphics, Roseau, MN
Jill joined Polaris in 2014 as a plant scheduler, before advancing to project assistant, to project lead, to senior project lead. Let's hear more from Jill.
"I went to school for Social Work and practiced in that field for several years before coming to Polaris. My snowmobile racing background, knowledge of snowmobiles, and passion for snow paved the way for me to work into the project leading role. My time on the snow team gave me the experience and learnings that led me to my current role and opportunity for advancement.
"One of my career highlights at Polaris was leading the project and working with the snow team to develop the cross-country race sled designed specifically for racers. Having a purpose-built sled for cross-country racing hasn't been done since the nineties!
"I have gotten to know so many driven, intelligent, and talented women at Polaris, and it is inspiring to learn their stories and paths they have taken. From the beginning of Polaris' history, women have played an important role and been involved with many aspects of the company. As more women hold professional roles in an historically male-dominated industry, and we are paving the way for future women. I think it's very important for women to support other women in all areas of life, and especially professionally!"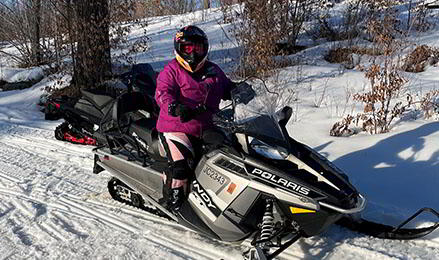 Jessica K., Director of Engineering, Indian Motorcycle - Midsize, Wyoming, MN
Jessica started her engineering career at Oshkosh Corporation working on Defense vehicles and worked her way up from design engineer to chief engineer with responsibility for a vehicle platform. She came to Polaris in 2014 as a program manager. Jessica shared these thoughts:
"I joined Polaris because I wanted to explore the customer facing side of vehicles and take on more responsibility within the engineering function. After training on the Indian Scout platform, I oversaw the launch of Victory Octane. For the last 6 years I have worked on the Scout platform, and recently added responsibility for the FTR platform. I have been part of several product launches while at Polaris, and It's thrilling when I see those products 'in the wild' on the road."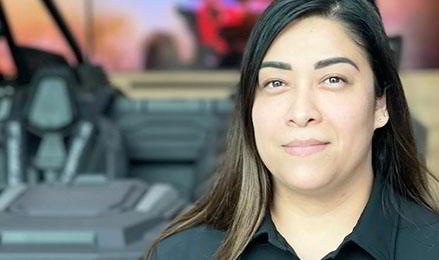 Cinthia S., Production Manager, Monterrey, Mexico
Cinthia joined Polaris as a process tech in 2011, at the beginning of Polaris' operations in Monterrey. Her scope has expanded since then, from her first leadership opportunity as production supervisor for +50 people, to Senior Quality Engineer responsible for quality on five SxS assembly lines, to her current role as a production manager responsible for a team of more than 1,300 people and six assembly lines. Cinthia shared these insights:
"During my experience I've learned about the business and have met awesome people who have helped to become on who I am now. Becoming a leader is the major accomplishment of my Polaris career as I developed skills such a teamwork, problem solving and resilience. Learning about our products from scratch is incredible – I get goose bumps from being part of it.
"The evolution of Polaris Monterrey has been amazing, from 600 people when I started to current operations of more than 5,800 employees, with a lot more women today than those early years. When I began my manufacturing career, I noticed the prevalence of male employees, but now I can proudly say that we have an almost even number of women and men employees. Seeing women growing into leadership positions and young women starting their careers with Polaris is something that makes me very proud to belong here."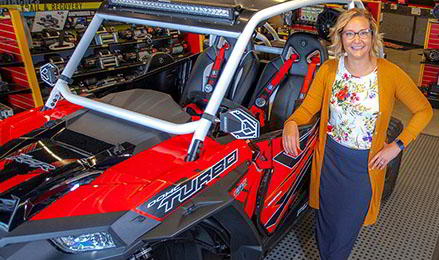 Jordan B., Senior International Marketing Director, Polaris Australia
Jordan joined Polaris as part of our Leadership & Sales Development program in 2007 after graduating from Indiana University. Her career has included roles in Off Road, Victory Motorcycles, and Indian Motorcycle business units, in roles that span the front- and back-end of the business. Most recently, she took on the role of international marketing director for ORV, working to drive global integration and alignment to accelerate the development of capabilities for international marketing, sales teams and our global dealer network. Jordan told us:
"As Polaris has grown over the years, the number of women within the organization has also grown. This has provided diversity of thought in all aspects of our business as well as new insights into rider design and innovation - both critical aspects that positively impact our women riders around the globe."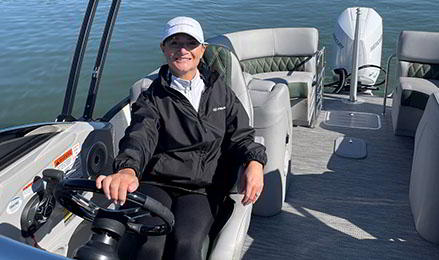 Peggy J., Senior Investor Relations Specialist, Medina, MN
Peggy joined Polaris in 1997, and her career path demonstrates an iterative theme of learning and leveraging knowledge to advance to new roles and departments. After college she held secretarial positions at a steel fabrication company and a financial underwriting firm. Then she worked as a city planning & inspections secretary where she issued building permits and processed zoning applications and learned a lot about local government and city codes. Peggy shared these reflections on her 25+ years at Polaris:


"I was an avid snowmobiler, so when I saw an ad for a secretarial position supporting the president at Polaris, I applied for the job and was hired. Shortly after I started, I sent my first "electronic mail" and learned how to use Excel -- technology was changing fast. The next eight years were a whirlwind of fun supporting the VP of Sales, Service & Marketing. I learned so much during this time working with the sales team and dealers, including meeting and event planning, PowerPoint, Excel charts and graphs, A/V technology, interpersonal skills, and so much more. Polaris had only one female district sales manager back then, but that was changing fast as well!
"Then I moved back to supporting the president along with the chief financial officer, with the opportunity to learn about finance and corporate governance. Seven years later I moved into my current role in Investor Relations, which never would have been possible without the support of many peers and mentors and continually learning and adapting to change."
Bridget M., Vice President, Central Service, Plymouth, MN
Bridget joined Polaris in 1993 in the Warranty Administration department, as a self-described "jack of all trades." To summarize Bridget's reflections on her 30-year career so far:
"I was continually offered opportunities for work outside of my immediate area of responsibility and I've never been one to shy away from a challenge. Just a few career highlights include launching the first Polaris ATV, Personal Watercraft, and SxS product lines. We took a Minnesota snowmobile company and built a Powersports industry! When you are part of something that shapes an entire industry, you'll never forget it! There is no one accomplishment that is mine alone. Everything noteworthy has resulted because of a strong team of people focusing on the effort.
"The very best part of being at Polaris for this long is the people. We are stronger because of how we support each other, our customers, our dealers, and our brands. Each one of us is equally important in what we do, so individual roles and titles take a backseat because collectively we are Polaris. When we talk about Polaris culture, it's the teamwork, talent, and diversity of thought and skill that make Polaris a great place to work.
"The profile of the person who impacts Polaris does not have gender boundaries. From my lens, Polaris has always welcomed individuality and creativity from every employee and has required full participation of all employees to be successful. Because of the nature of our industry, we tend to attract more men, but this is continuously changing and I expect that every hiring leader at Polaris has a universal objective of cultivating and developing the most talented team in the industry."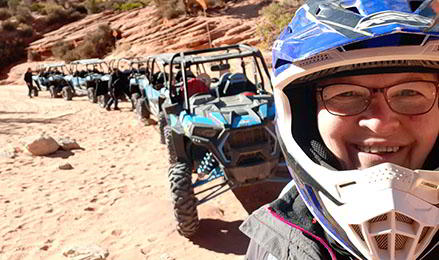 Penny E., Senior Project Analyst, Roseau, MN
This month marked a significant career milestone for Penny, senior project analyst, Global Engineering Operations, as she retired after 35 years at Polaris. Penny's career included a wide range of roles, from assembly line worker in the Roseau manufacturing plant, to cost accounting for product lines, to trade compliance, before moving to her role in the Engineering department seven years ago.
Penny completed her degree through the Polaris / University of Minnesota Crookston Bachelor of Manufacturing Management program in 2007. She is most proud of her four-generation Polaris career legacy starting with her grandfather and father, and continues with her son.
When Penny started at Polaris in 1988, Polaris consisted of two assembly lines manufacturing snowmobiles and was about to start producing four-wheelers. She said that women held about 75 percent of assembly line jobs – many of whom were the wives of area farmers.
Women have been making their mark on Polaris and the industry throughout the company's history, as exemplified by these two Polaris Hall of Fame profiles from the Polaris Experience Center.
Marlys B., Roseau, MN, Inducted into the Polaris Hall of Fame in 2008
In 1964, Marlys started working on the snowmobile assembly line, but she was best known for her exceptional work as a purchasing agent - the first woman to hold that position at Polaris. After only six months in that position, she was honored as "Polaris Buyer of the Year."
When Polaris established its own injection molding operation in the late 1990s, Marlys was instrumental in getting it up and running serving as its purchaser, scheduler, and warehouse supervisor.
Marlys K., Medina, MN, Inducted into the Polaris Hall of Fame in 2008
Marlys joined Polaris in 1983 and spent her first 14 years as marketing communications manager, overseeing development of all advertising and marketing campaigns. As communications and external relations manager, she represented Polaris in industry relations and worked tirelessly with industry and rider groups to secure and retain land access and off-road riding rights.
Marlys served for more than a decade on the ISMA snowmobile Industry Communications Committee. SnoWest Magazine had to rename its "Man of the Year" award when Marlys became the first woman ever to receive the honor.
Interested in joining Team Polaris? Check out the opportunities:
www.godfreypontoonboats.com/en-us/careers/
www.hurricaneboats.com/en-us/godfrey-marine-careers/
www.benningtonmarine.com/en-us/careers/