550 INDY Adventure Features

For over forty years, the INDY name has stood for performance across its broad lineup of trail sleds.
The 550 INDY Adventure is built on the PRO-RIDE chassis that is 300% stiffer for precise, intuitive handling. The ideal choice for a nimble handling sled that is fun to ride.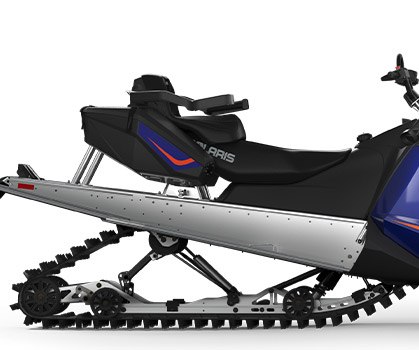 Coil-Over Rear Suspension
Designed for better flotation and deep snow performance with improved on-trail ride. By eliminating the torsion springs and redesigning the torque arms, the skid weighs substantially less.
Race-Proven Front Suspension
Lighter steering, sharper cornering. Developed with the Polaris Racing Program, the performance and durability of the 550 INDY Adventure were proven in extensive on- and off-track testing.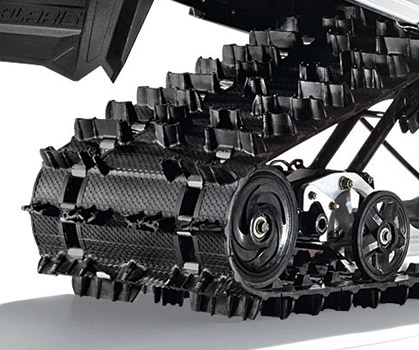 High-Flotation 155" Track
This 15" x 155" x 1.6" Cobra track features deep lugs with a cupped design to deliver outstanding off-trail performance. The lugs provide great deep snow traction and their stiffness ensures great on-trail performance as well.
The 550 INDY Adventure is purpose-built as a do-it-all snowmobile and is designed to deliver confidence that makes your day on the snow the best it can be.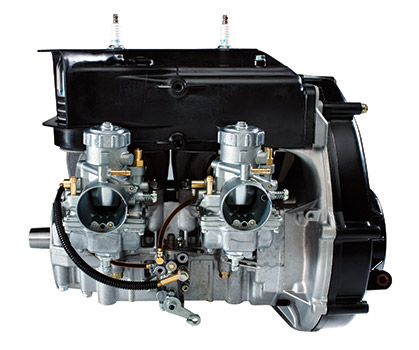 The Polaris Liberty 550 snowmobile engine provides reliable performance at a great value.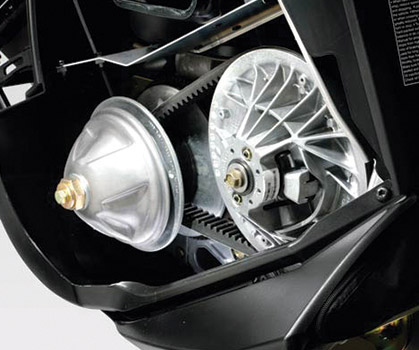 CVTech PowerBloc50 / Invance Clutching
All INDY models that feature the 550 Fan Engine use the CVTech PowerBloc50 drive clutch paired with the Invance driven clutch. This clutching delivers smooth engagement, enhanced low-speed drivability, and quieter operation. These durable clutches have a maintenance-free design and are easy to tune while installing on the sled.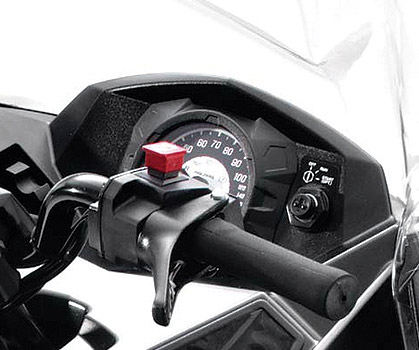 Start your sled with the turn of a key. Nothing beats the ease and convenience of electric start.
A day of riding is measured by miles and smiles. With comfortable seats, confidence-inspiring skis and integrated storage options - you'll be posting both all ride long.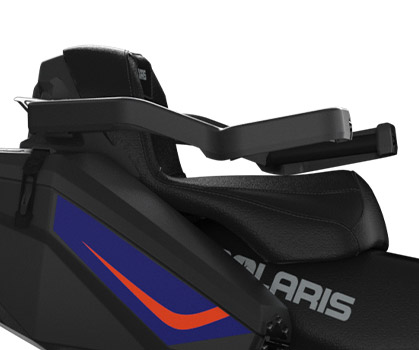 Lock & Ride Convertible Passenger Seat
The modular design seat allows 2-up passenger flexibility when combined with the Adventure rear rack system.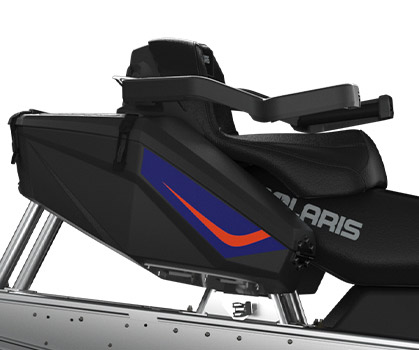 The Adventure Cargo System features a rear aluminum rack that can hold cargo and the innovative Lock & Ride Saddlebags. These spacious bags can be installed or removed in seconds, without tools. They lock securely onto the sides of the rack and provide convenient, protected storage that expands every rider's travel options.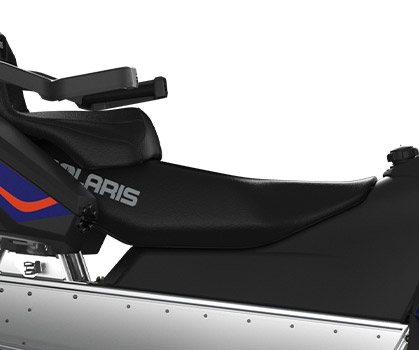 A wider surface right where a rider sits provides enhanced comfort during long days on the snow, and the seat design allows easy transition between seating and standing positions.
Polaris Internal Floating Piston (IFP) Shocks deliver both durability and high-performance. They perform reliably under the harshest conditions and also deliver a smooth ride and handling.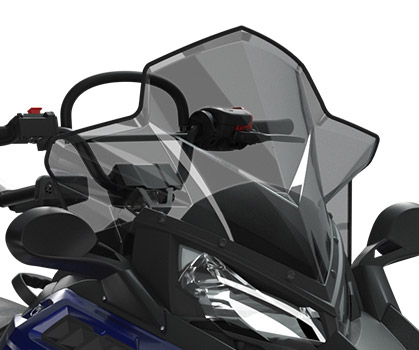 Tall Windshield and Wind Deflectors
Less wind means a warmer ride. Designed for excellent coverage, this tall windshield directs wind and snow up and around the rider while the side panel-mounted wind deflectors force wind and snow outward away from the rider.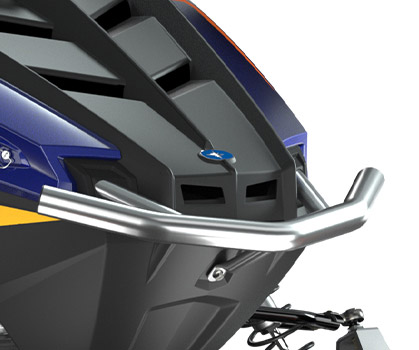 Lightweight, aluminum front bumper features protection for wherever your 550 INDY Adventure takes you.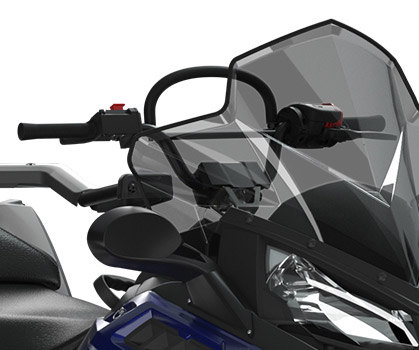 The one-piece handlebar features clean, durable construction. It enhances ergonomics with full-length grips that improve comfort and control, and the heater elements extend to the ends of the bar for greater hand comfort.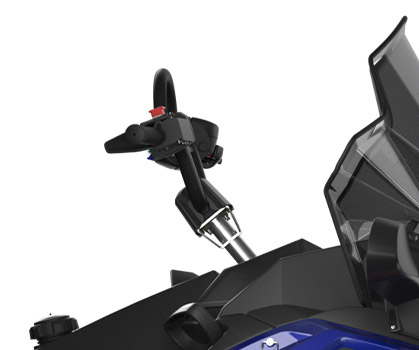 Handlebar and Steering Post Angle
The 550 INDY Adventure design has a 15-degree flatter steering post angle developed for sit-down and standup riding comfort and flexibility.
The strong and lightweight PRO-FLOAT skis provide outstanding off-trail flotation and unmatched on- and off-trail steering and control. Their unique dual, stepped keel design provides more responsive deep snow handling as well as outstanding trail performance. The upturned rear edge accommodates backing up over obstacles and the serrated top of the ski provides traction for a rider's boot.