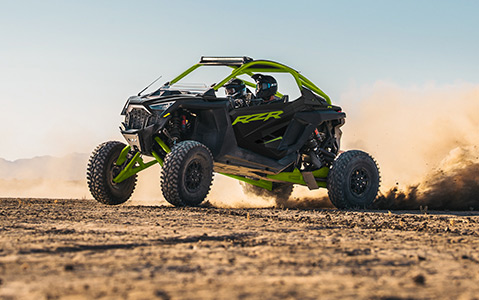 The World's Smartest Suspension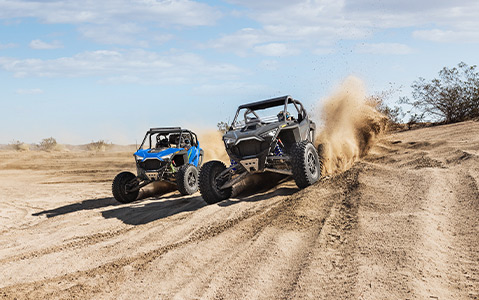 DYNAMIX continuously adjusts your shocks on the fly, so the suspension is always at the optimal setting to maintain vehicle stability and deliver confidence through the roughest terrain.
Suspension Designed to Create the Perfect Ride
Suspension modes that adjust on the fly to deliver optimal ride and handling - no matter the terrain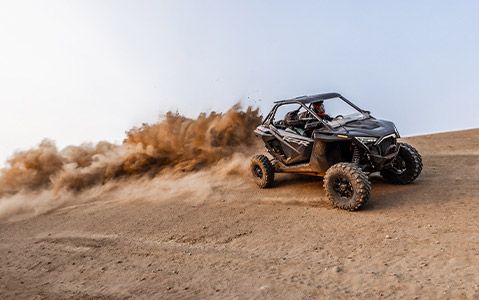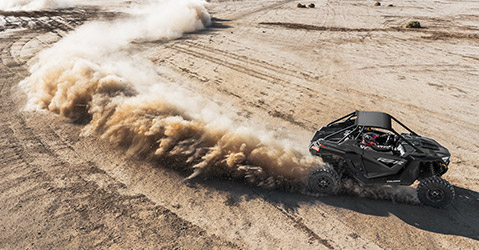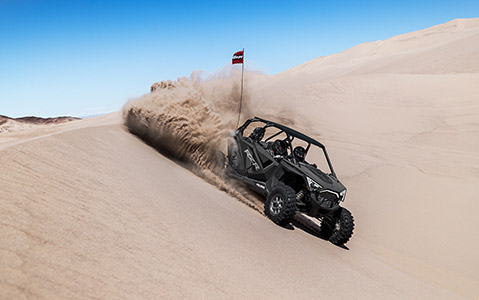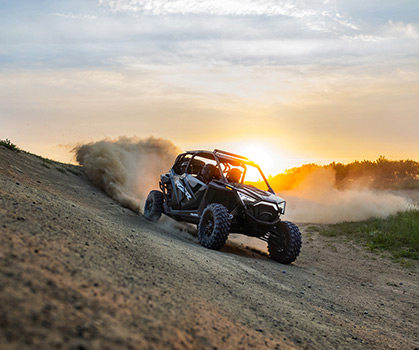 Under heavy acceleration, the compression increases in the rear shocks to keep the vehicle flatter, and put power down to the dirt faster.
Compression is increased in the outside shocks and decreased in the inside shocks, reducing body roll and keeping the vehicle stable.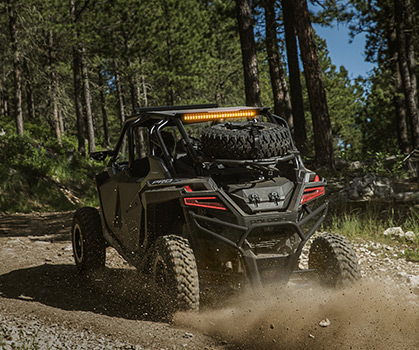 The compression on the front shocks increase as the rear shocks soften to keep the vehicle flat.

DYNAMIX DV is the first in the industry with independent compression and rebound control. That means bigger suspension range, better control and a more consistent ride, so you stay firmly planted in the wildest terrains.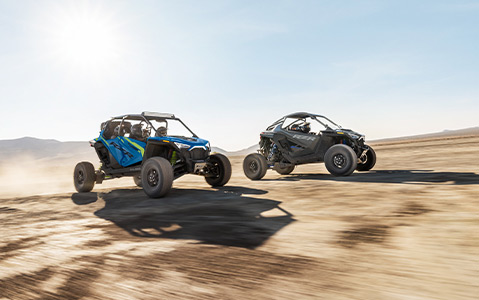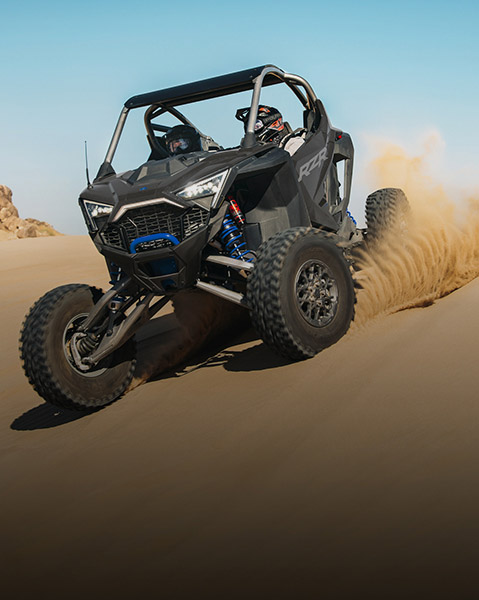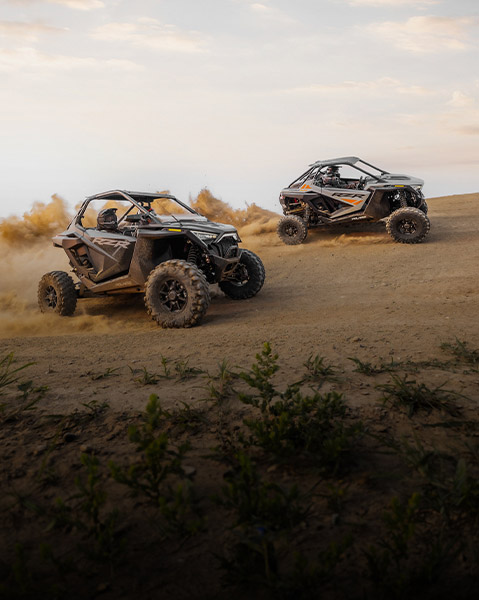 DYNAMIX DV Suspension Modes
Four completely redesigned suspension modes that independently adjust rebound and compression damping, paired with dialed in power steering response for each mode delivers unmatched drive control.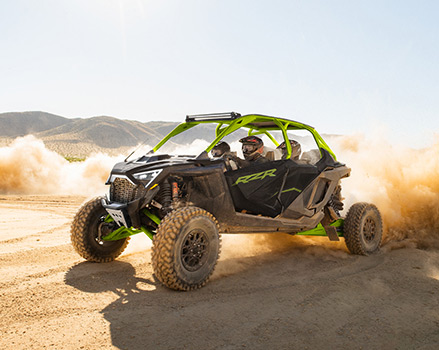 Designed for cruising back to camp after a day of shredding the dunes in Glamis, comfort mode features low compression and rebound damping for smooth, consistent performance. The power steering calibration is designed to minimize feedback, working with the suspension to deliver a comfortable, effortless drive.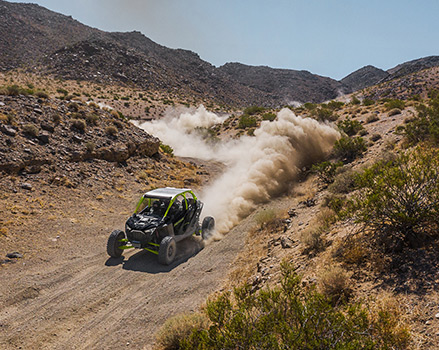 Designed for terrain as rough as the Baja Peninsula, Baja Mode features high compression damping and low rebound damping. This creates a high dynamic ride height maintaining stability. The power steering calibration has been specifically design to eliminate bump steer and deliver response and feel through high speed desert terrain.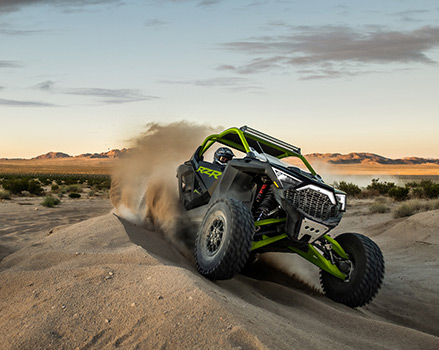 Designed for twisty trails or a short course race track, Track Mode features medium compression damping and high rebound damping. This ride mode optimizes the center of gravity for hard charging trails, with planted and confident handling. The racer inspired power steering calibration delivers superior feel to make the driver feel apart of the machine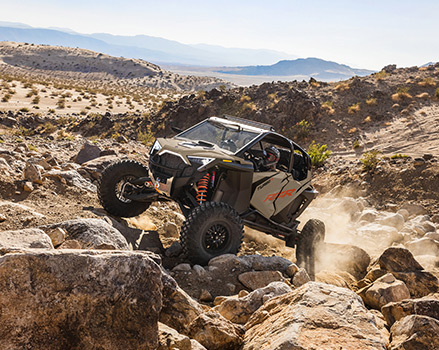 Designed to navigate the trails of Johnson Valley, Rock Mode features the industry's first angle management system (AMS). The AMS uses DYNAMIX to lean the vehicle into the slope maintaining stability when crawling through rocky terrain. Paired with the AMS, the power steering is designed for minimal steering effort allowing for smooth control on the biggest rock trails.
DYNAMIX DV AND DYNAMIX ARE AVAILABLE ON THESE MODELS
FOX® is a registered trademark of Fox Factory Inc.; Rockstar® is a registered trademark of PEPSICO, INC; KLIM® is a registered trademark of Teton Outfitters, LLC; YouTube® is a registered trademark of Google Inc.; Unless noted, trademarks are the property of Polaris Industries Inc
© 2022 Polaris Inc.