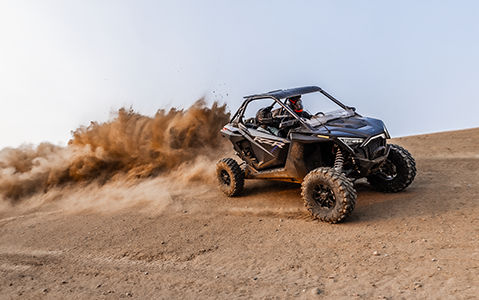 Leader in Off-Road Innovation
We're driven to provide the best riding experience in every way for our riders. With elements to push your power and performance, while keeping you comfortable and prepared for the adventure ahead, we strive to give our rider's everything they need to take on more of the off-road.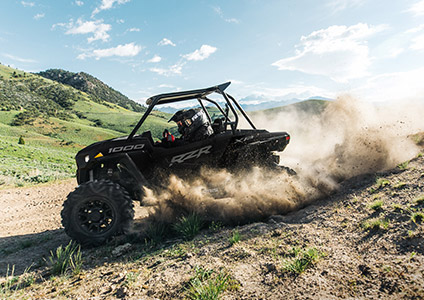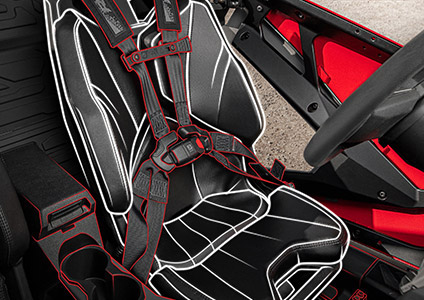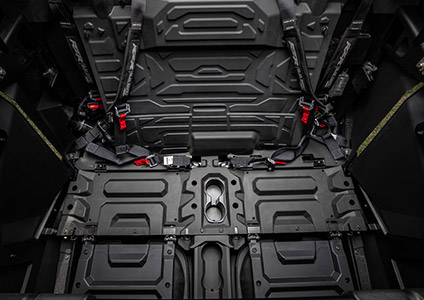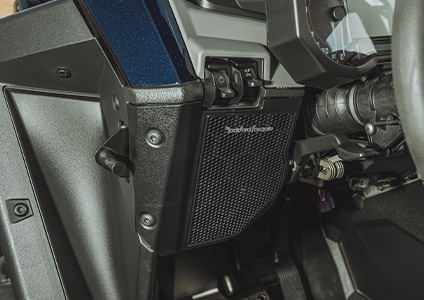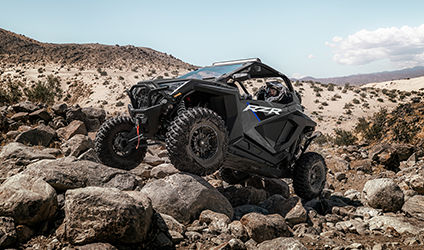 Dominate any Terrain with DYNAMIX™ Active Suspension
DYNAMIX™ is designed with rider confidence and comfort in mind. With DYNAMIX you don't have to choose between a comfortable ride or performance, you get both as DYNAMIX™ automatically adjusts as your driving.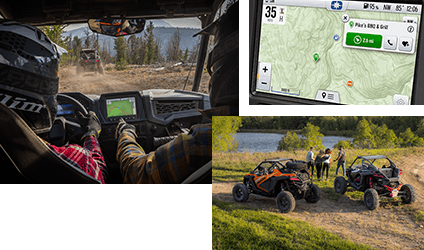 Map & Plan Your Adventure with RIDE COMMAND
Elevate your riding experience with the industry-leading capabilites of RIDE COMMAND. Confidently take control of your ride with RIDE COMMAND's planning and navigating features making it easy to add stops, mark where you've adventured, and keep in touch with your riding group.
Glove Touch Capable 7" Display
GPS Navigation
Group Ride
Route Planning and Sharing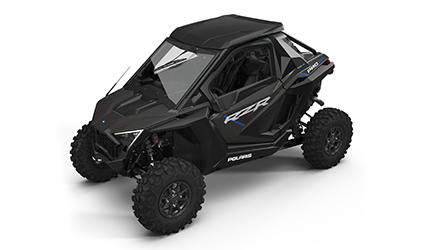 With Polaris Engineered accessories, you can customize your vehicle to reflect each unique riding style. We offer an entire lineup of accessories that spans audio, lighting, storage, doors, protection and so much more to ensure you have what you need to hit the trails.
We care about supporting you and your vehicle through every adventure. We've made sure to provide our owner's with the best support with easy access to your vehicle, ride, and profile information through your Polaris Account so nothing holds you back from an adrenaline pumping ride.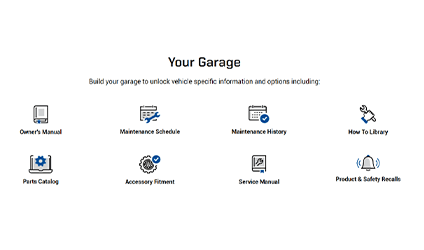 Manage Your Diagnostics Online
Sign into your Polaris Account and use My Garage to stay on track your vehicle's needs. Check out your owner's maunual, your maintenance history and schedule, service manuals, and more.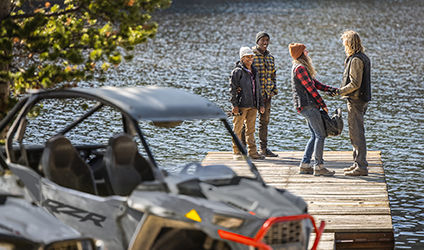 Ensure the security of your RZR with the PIN Activated Security System (P.A.S.S.)* which prevents the engine from starting without a valid PIN entry. We want you to know your vehicle is protected, so nothing gets in the way of your next adventure.
*Avaible on MY21 and MY22 Pro XP and Pro XP 4, MY22 Trail S 900, and MY22 Trail S 1000