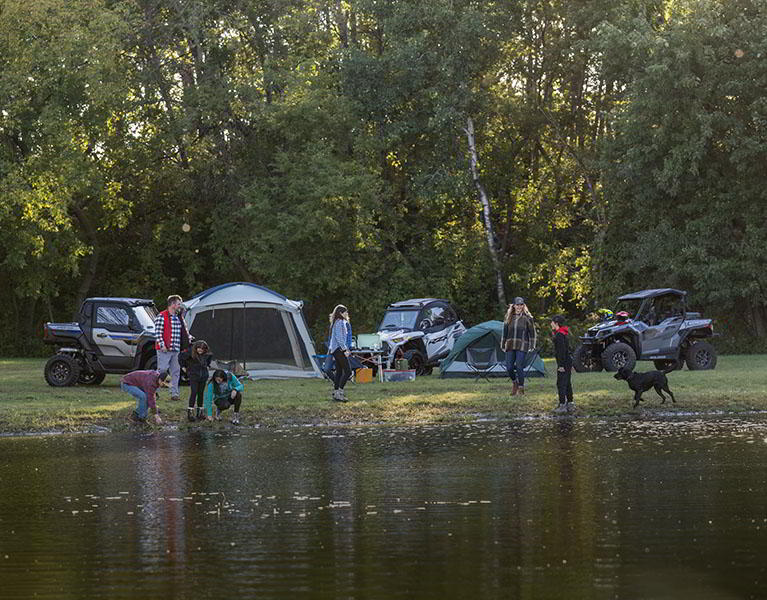 For those seeking outdoor experiences far outside the ordinary, Polaris ATVs and SxS UTVs deliver unbeatable off road adventure. Able to take you over any terrain, these capable vehicles also have nearly limitless utility for work, hunting and many other forms of recreation. Whatever the season, and wherever adventure calls, there's an off road vehicle ready to help you experience the world in a more exciting way.

Available Total Rack Capacity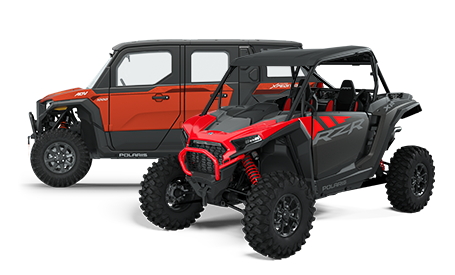 A side-by-side (SxS) is an all purpose off-road vehicle that can accommodate 1-5 passengers.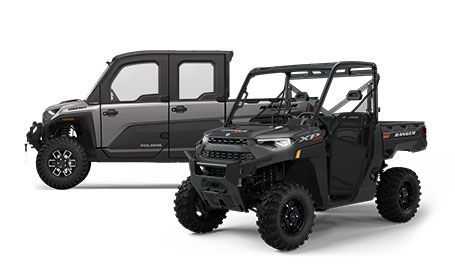 A UTV - Utility Terrain Vehicle - is an off-road vehicle that can be used for hauling as it has a cargo bed at the back of the vehicle.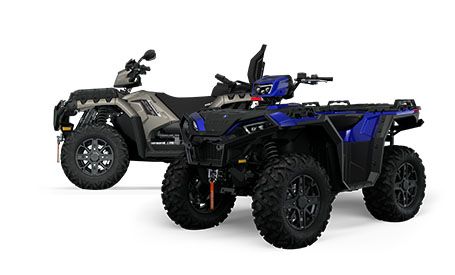 All-terrain vehicles (ATVs) are four-wheeled off-road vehicles with handlebar steering and motorcycle-style seating. Narrower and smaller than most UTVs, they're more physically demanding to drive, as your body helps control the vehicle.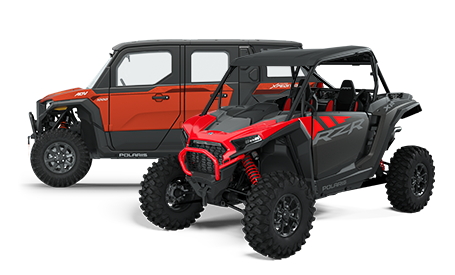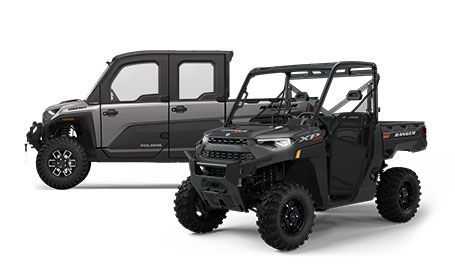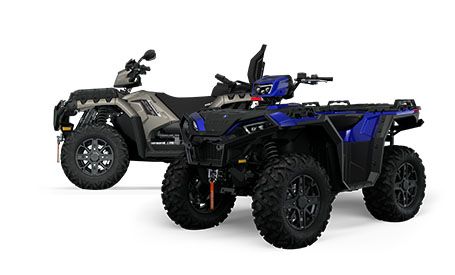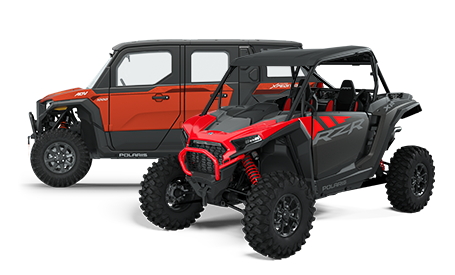 Available Carrying Capacity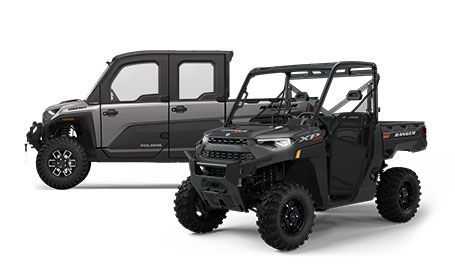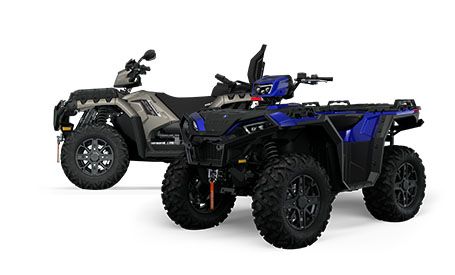 Available Total Rack Capacity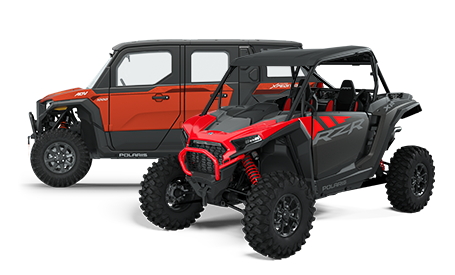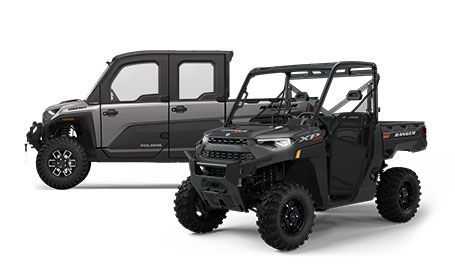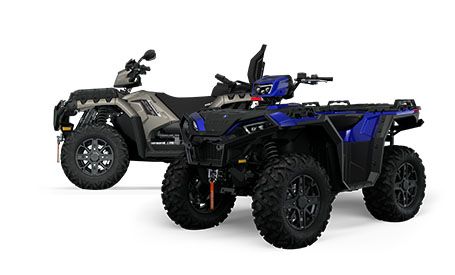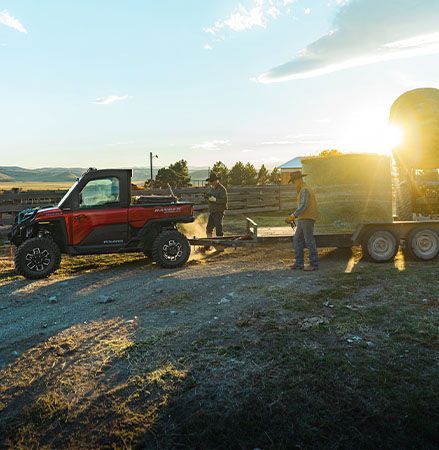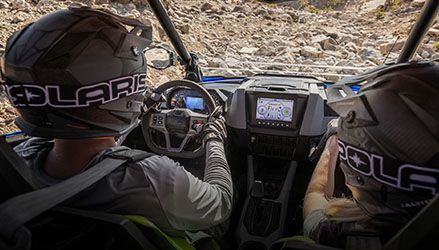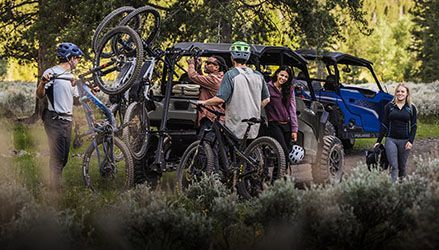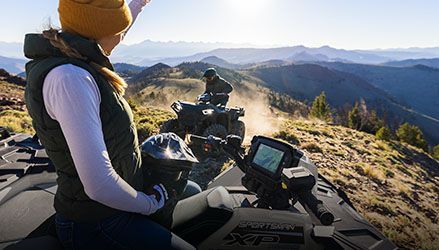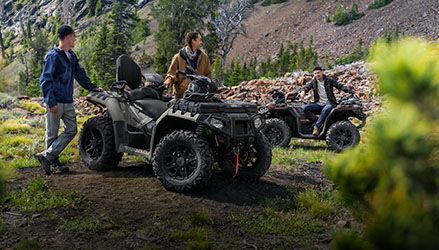 How to Choose the Best ATV, SxS, or UTV for Your Needs
First ask the question: how you plan to use it? Consider whether you want an off road vehilcle for work, recreational riding, hunting, or something in the middle. If it's for work, look for utility-based features such as towing capability, cargo and payload capacity. For sport and recreation, horsepower, size, maneuverability, suspension travel and ground clearance are considerations.
1. How do you plan to use your vehicle?

If seeing new places and experiencing new things is your goal, an ATV or SxS is the vehicle you need to outrace the ordinary. Seating capacity may also drive your decision here, so consider whether you'll be riding alone or looking for family fun. A shorter, narrower vehicle is more maneuverable and is better suited for tight, winding trails, while wider & longer ones offer more seating for multiple passengers.
At the end of the day, your to-do list needs to be shorter than when you started. With farming and ranching often requiring an all-out workhorse, a UTV is what you should be looking at. They feature powerlift/dump cargo boxes to help you haul gravel, hay bales, fencing and other needed materials. And the larger engine size, elevated payload and towing capacity will make a UTV your new favorite co-worker on your property.