Sportsman XP 1000 S Features

More than just incredible performance and capability, the uncompromising design delivers unyielding durability, increased component size and improved designs for the confidence to push further and work harder.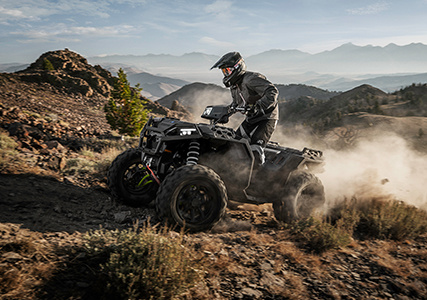 Tow it hard, load it heavy and charge over the harshest terrain - with 31% larger main frame tubing, the chassis is one of the strongest we've ever built.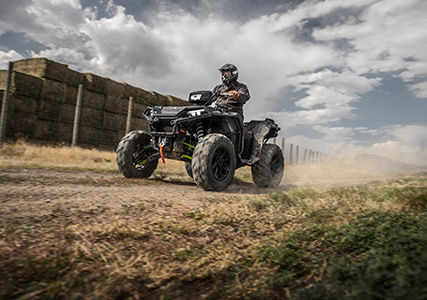 Stronger Front Differential
Straight from the job site, the Sportsman XP 1000 S utilizes the proven toughness of the RANGER XP 1000 front differential and half shafts for a 15% increase in component strength.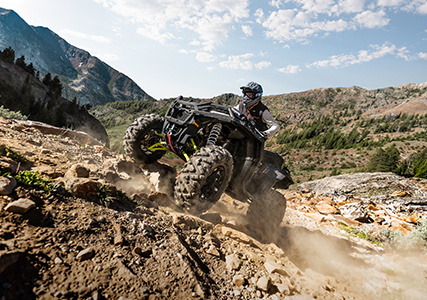 Hold the throttle wide open, this transmission is built to take it with 25% stronger components designed to perform in harmony with the increased travel, ground clearance and tires.
Designed to excel where competitive designs stop. With more travel, more traction and more capability that redefines the category, you'll unlock performance beyond expectations.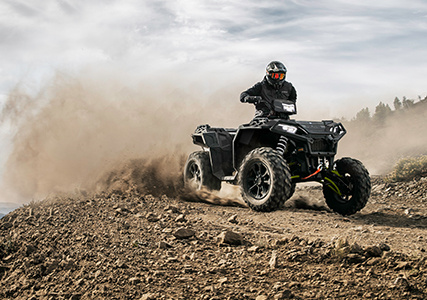 Stability of a 55-Inch Stance
Experience a new level of stability and performance with the industry's only 55" wide stance. Confidence to crawl large rocks, navigate deep ruts and explore off-camber mountain trails.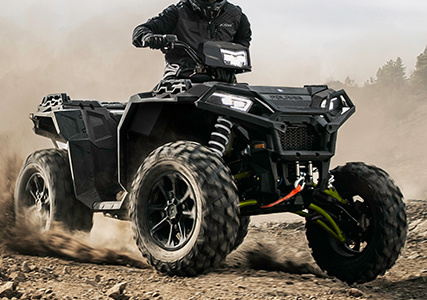 Extreme Traction of 27" Tires
Conform to any terrain and ride with optimum feedback. The front-to-rear matched 27" Duro Powergrip tires provide perfect vehicle balance and traction while resisting punctures.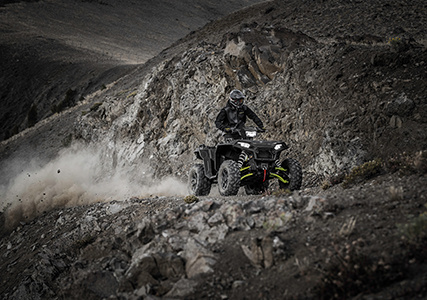 Start the ride earlier and end later into the night, knowing you can easily see the road ahead with powerful LED lights.
MORE TRAVEL, MORE CONTROL
Take control in the most challenging terrain with a long-travel suspension design and revised steering geometry that delivers pure performance and capability with no surprises.
14" Long Travel Suspension
Experience a plush ride and optimum control with advanced suspension geometry that reduces unwanted wheel scrub and delivers 11.6" of front travel and 14" of long-travel at the rear.
Overcome with 14.5" Clearance
Ride above unexpected and rutted terrain. A combination of suspension stroke, arched A-arm design and tire size delivers the all-terrain capability of 14.5" of ground clearance.
Predictable Steering Geometry
Eliminate unwanted and unpredictable bump-steer and conquer trails with the smooth precision and forgiving steering geometry of our exclusive ProSteer linkage.
PERFORMANCE AND CAPABILITY
With the Sportsman XP 1000 S we invent what a sport/rec ATV could be, we wanted it to do more than ever before with more towing, hauling and storage capabilities competitors can't match.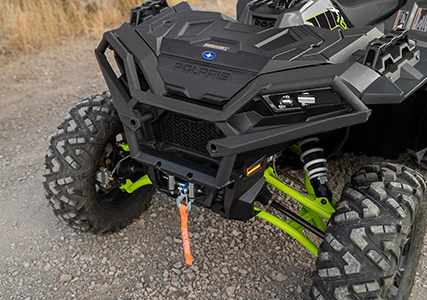 High-capacity racks can bring along whatever you need and more. With a 300 lb rear rack capacity and 200 lb front, the combined 500 lb mark shatters the industry standard.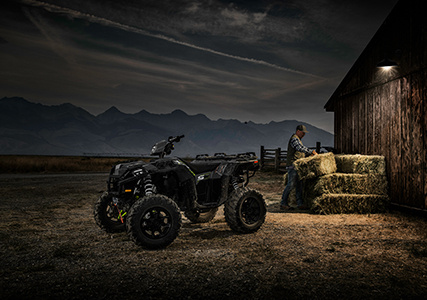 1,750 lb Towing Capability
Hook on and go with the biggest loads. With the ability to tow up to 1,750 lb, the Sportsman XP 1000 S can move mountains of work, so you don't have to.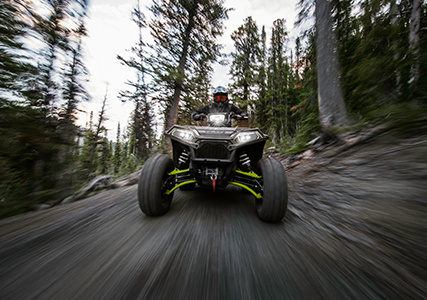 Factory outfitted with the right tools for any job. A standard 2" receiver hitch gives you towing confidence, while a 3,500 lb winch can help you remove downed trees.