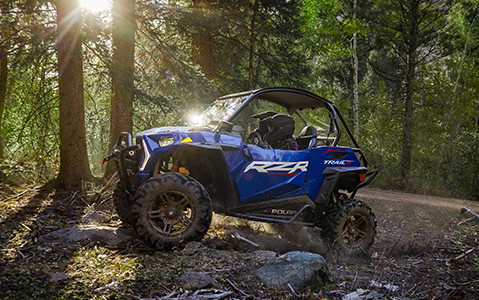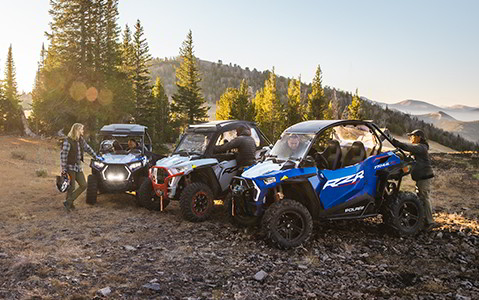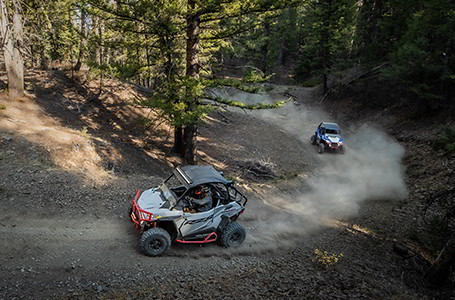 Charge tight trails with a perfect blend of agility and stability from a 60" stance and compact wheelbase. Tighten every turn, accelerate instantly and take control over rugged terrain with an unstoppable combination of easy handling and toughness.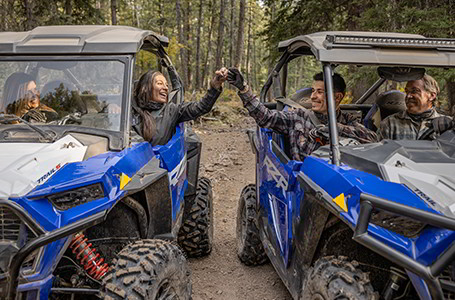 Rough trails are no match for the smooth ride of RZR Trail S. Enjoy the most comfortable trail ride ever with best-in-class suspension travel. Not to mention the improved seating, full-doors, and more storage always puts you first.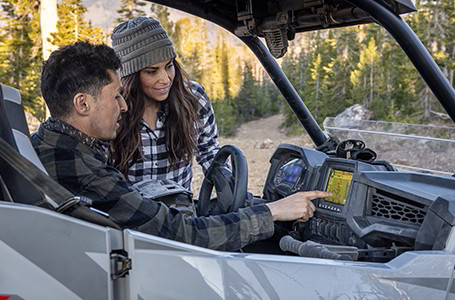 Push beyond the known and lead the pack down new trails with the mapping technology and group ride connectivity available through RIDE COMMAND. Crank it loud with available Rockford Fostgate audio and ride further into the night with high-intensity LED lightning.
Outfit your RZR Trail S to conquer a day on the trails with a selection of factory-engineered accessories that add capability, protection, and performance.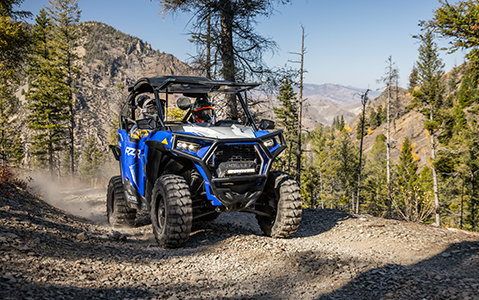 Easily customize your RZR Trail S with accessories from our Trail Collections, expertly selected and covering basic must-haves to premium essentials.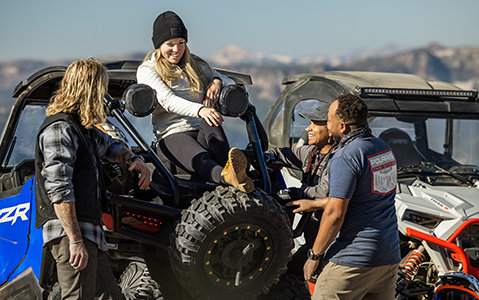 Polaris Engineered Accessories
Explore our Polaris Engineered Accessories to build your cab, add storage, protection, or lighting.
Sorry, we couldn't find that location.
{{ wholegood.name }}
Starting at
{{ wholegood.price }}
CA MSRP
Closest Dealer with Inventory
{{ wholegood.dealer?.distance}} km
{{ wholegood.dealer?.businessName }}
{{ wholegood.dealer?.city }}, {{ wholegood.dealer?.region }}, {{ wholegood.dealer?.postalCode }}
{{ wholegood.dealer?.phone }}