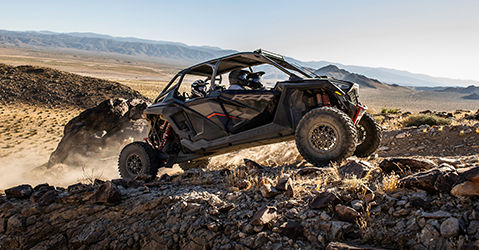 RZR Pro R 4 is a powerful new breed of side-by-side. It's got the largest factory engine ever dropped into a performance machine and an exceptional capacity to power custom accessories.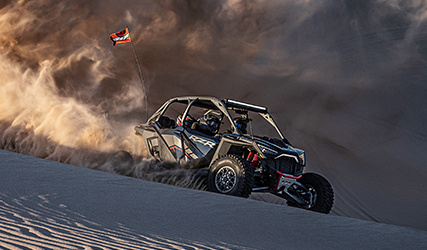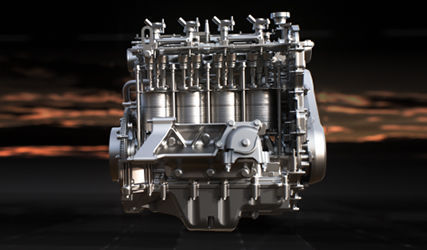 The All-New ProStar Fury 2.0 Engine
As the saying goes "there's no replacement for displacement." The industry's first 2.0L delivers desert dominating performance that's cooler running, balanced and reliable.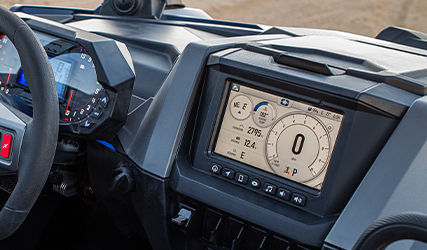 Selectable Throttle Control Modes
This is an engine that does what you tell it. Throttle response is instantaneous and pedal mapping is up to you with selectable drive modes for sport cruising, rock crawling and flat out flying.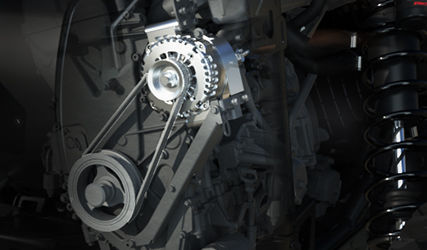 Accessories are power hungry. RZR Pro R 4 makes it easy to feed them. There's a 1,700 watt, belt-driven alternator, auxiliary battery and 6-position bus bar for plug and play convenience.
RZR pioneered the sport of side-by-side performance. Nobody's covered more miles of dune and desert terrain or knows more about building a machine to endure it.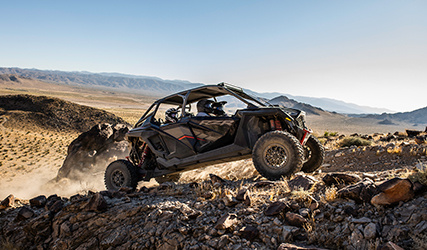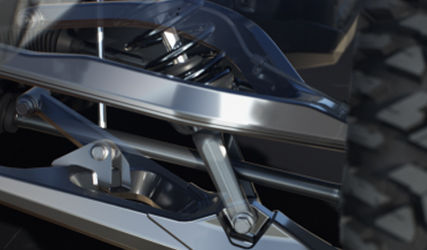 The first factory suspension with a fully boxed design, MaxLink uses strategically reinforced, stamped steel construction for added strength.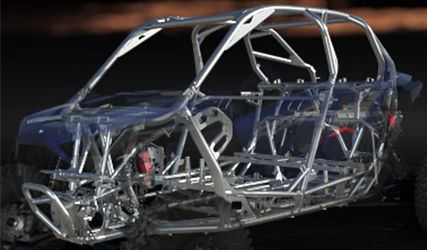 Our Strongest Chassis & Cage
An all-new chassis delivers a 2x increase in torsional stiffness. The welded one-piece cage is built from 2" tubing and uses tapered joints for added strength where it joins the chassis.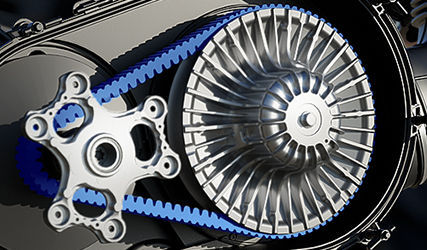 Pro R's CVT is built to endure the toughest environments. It uses a wider, longer belt, bigger clutches and better airflow to deliver the longest belt life ever seen on a RZR.
Outrageous power demands exceptional control. RZR Pro R 4 delivers, with the widest stance, longest wheelbase, strongest suspension and four groundbreaking, new ride and handling modes.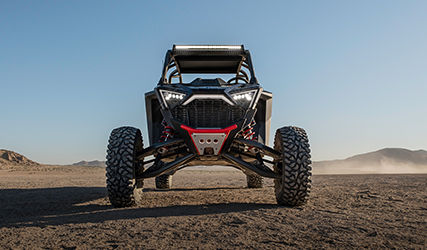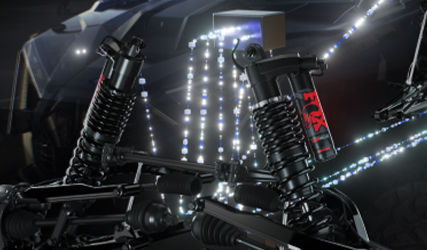 The industry's most sophisticated suspension controller independently adjusts compression and rebound to keep RZR Pro R 4 firmly planted on even the most extreme terrain.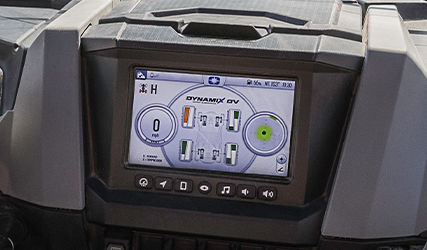 Revolutionary Ride and Handling Modes
Selectable ride and handling modes allow you to tune performance on the fly, instantly optimizing shock damping and steering feel for whatever the desert puts in your path.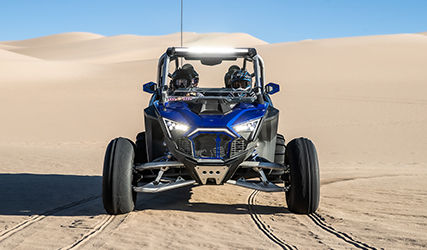 PRO R's industry-leading 74" stance and 133.5" wheelbase create a rock-solid platform that lets you take full advantage of the 16" ground clearance and 29" of usable travel.
Pro R 4 Engineering Series
RZR Pro R: Engine & Power
Check out the all-new ProStar Fury 2.0L engine that brings the power of the all-new RZR Pro R to a whole new level.
RZR Pro R: Durability & Quality
See the 5 core elements that bring the RZR Pro R to a whole new level for performance side-by-sides: Power, Driveline, Suspension, Chassis, and Roll Cage.
RZR Pro R: Driveline & Clutching
Learn about all driveline-related features on the RZR Pro R. From the front drive to the transmission, see all the driveline improvements the vehicle has to offer, including the all-new Dual-Path Clutch Cooling.
The RZR Pro R provides the ultimate suspension package with its 74" width, long wheelbase, and all-new MaxLink Suspension to set the new standard for control.
Learn more about the first independently controlled compression and rebound suspension system to maximize vehicle comfort and control in any terrain. DYNAMIX DV is the next generation of off-road suspension control.