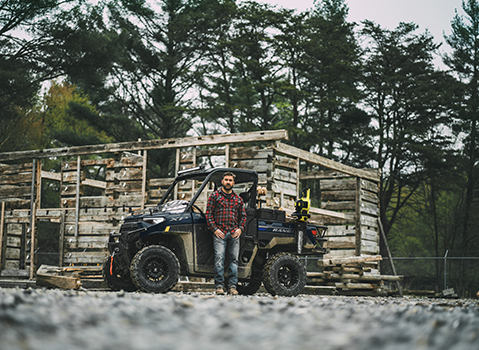 CRAFTSMAN COLLECTION BY MARK BOWE
Learn more about Mark's collection of RANGER accessories, hand-picked by the craftsman himself. Hear Mark's story and see how his RANGER Accessory Collection helps him get the job done.
Craftsman Collection Accessories
Discover the complete Craftsman Collection by Mark Bowe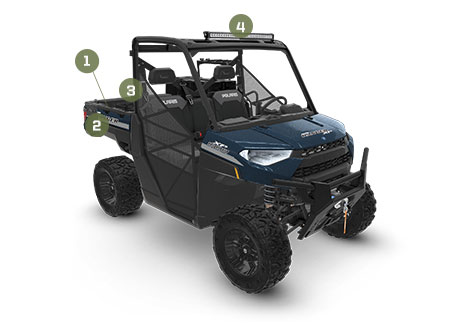 1. Cargo Bed Mat
2. Lock & Ride® Chainsaw Mount
3. Lock & Ride® Bed Extender/Divider
4. Pro Armor® 33" - Combo LED Light Bar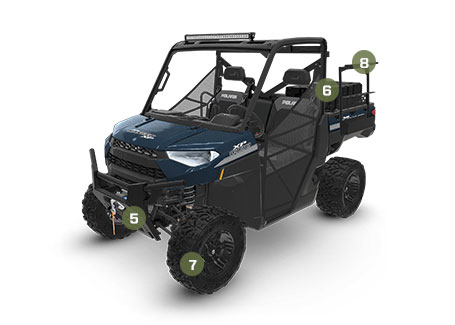 5. Polaris® PRO HD 4,500 Lb. Winch w/ Rapid Rope Recovery
6. Lock & Ride® Storage Box
7. Wheel & Tire Set: Pro Armor® Harvester® & Buckle - Matte Black
8. Lock & Ride® Tool Rack
Additional Recommended Accessories Shown:
Poly 3-Seat Premium Roof with Liner
Polycarbonate Flip-Down Full Windshield
Lock & Ride® Rear Panel - Poly
Half Doors - Front - Poly
Exterior Front Door Accent Panel - Steel Blue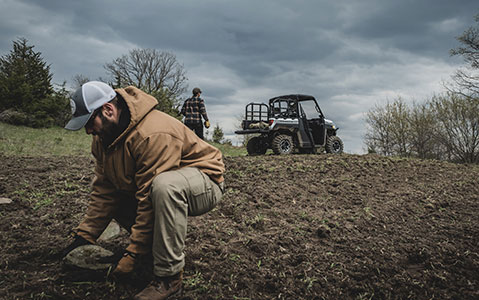 In a world powered by RANGER®, there's little you can't do. From every season to every task to every pursuit, nothing compares to the capability of the world's most trusted side-by-side.