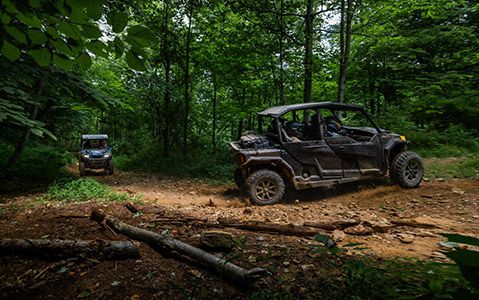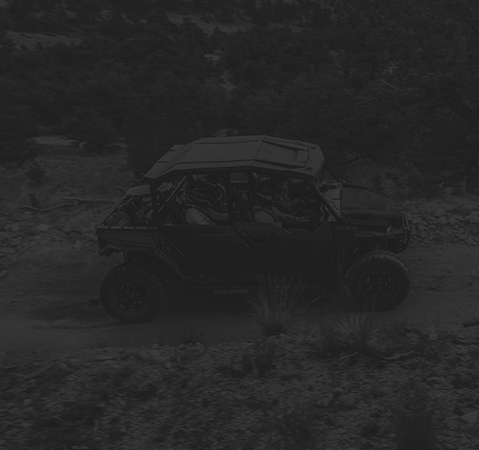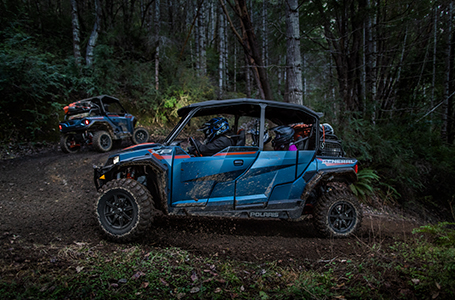 Go further, faster. Get away from it all and make memories with your people. That's the whole point of hitting the trail. In a GENERAL XP 4 1000, you and your crew will get the most out of every moment. With its ultra-responsive 100 horsepower engine, 14" of suspension travel and 13.5" of ground clearance, there's no limit to where GENERAL can take you.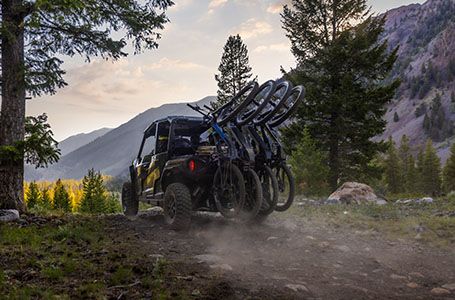 Adventure is all about being ready for what's around the next bend. That means having a machine prepared so you can get out — and stay out. With its 600 lb dumping cargo box, 1,100 lb payload capacity and ability to tow 1,500 lb, GENERAL XP 4 1000 is all good so you can just go.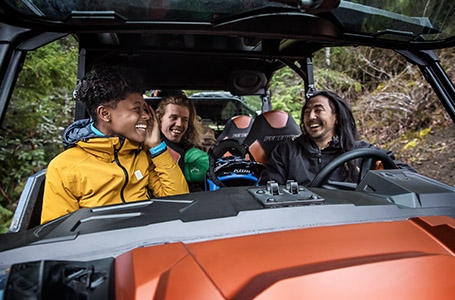 When you're in the middle of a ride, you don't want to be distracted by the rough trail. That's why GENERAL offers best-in-class comfort for even the longest in-seat experiences. Rocks and ruts are absorbed by class-leading sport-tuned suspension, paired with the bolstered bucket seats and half-doors, you'll be able to explore in comfort and ready for what is next.
Personalize your off-road experience with custom trim levels and accessories that make more of your machine
Keep Track of the Trail and Bring Your Favorite Playlist
With RIDE COMMAND, you can stay connected to the trail, share your favorite routes, and bring a soundtrack for your adventure with Rockford Fosgate® Stage 3 audio optimized for the trail. Now features one-touch Plow Mode and winch Auto-Stop to help you easily get the most from your machine.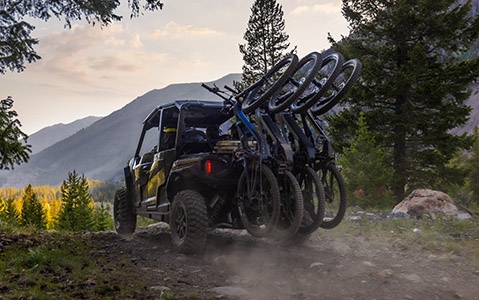 Polaris Engineered Accessories
The right gear matters when you're hot on the trail of all-out adventure. So when you're ready to make off-road's best side-by-side even more versatile, remember that Polaris offers the off-road's biggest and best collection of purpose-built accessories including new Rhino-Rack® storage accessories so you don't have to worry about leaving gear behind.