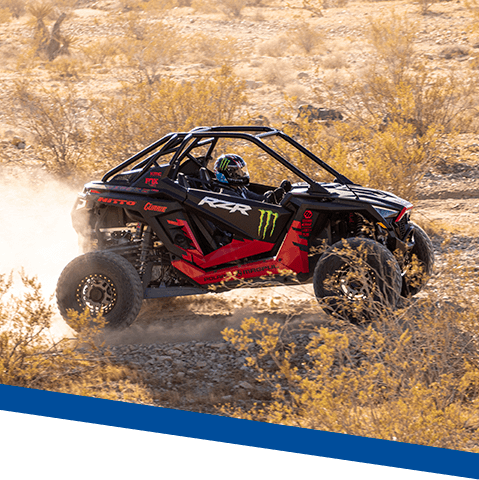 State: California
Casey Currie is an all-around off-road fanatic! Growing up in a motorsports family, he's been drawn to anything with an engine since birth. From Jeeps and short course trucks to RZRs and full-size off-road trucks, he's done it all.
At 22, he became the youngest team owner in short course racing and went onto a championship in 2010 and has been a top competitor within the sport his entire career. From there he's moved to the open desert and bigger challenges.
Casey's the first American driver to win the Dakar Rally. Touted as the most difficult off-road race in the world, taking place over 12 days and covering 6,000 miles. He would take the illustrious win in only his second time competing in the event. Completing a goal Americans have strived to do since the event's creation 40 years ago.
He has defeated the toughest single-day race three times! Being a back-to-back-to-back Baja 1000 winner (2017, 2018, 2019) as well as winning the shorter Baja 500 in 2018.
Casey is as versatile as they come, winning across four categories within a single year. He took the wins at the Mint 400 and Baja 1000 desert races, the Crandon World Cup short course race, both the Rallye Du Muroc and Abu Dhabi Desert Challenge Rallies, and won his first X-Games gold medal all in 2019. On top of that being named Dakar Rookie of the Year, finishing an impressive 4th in his first attempt.
On top of his racing accomplishments, he's an avid outdoor enthusiast. Spending time with family and friends Jeeping in the rocks, driving RZRs in the desert, and riding motorcycles with his two sons.
Casey continues to push the boundaries of off-road adventures and racing and doesn't look to be slowing down anytime soon.