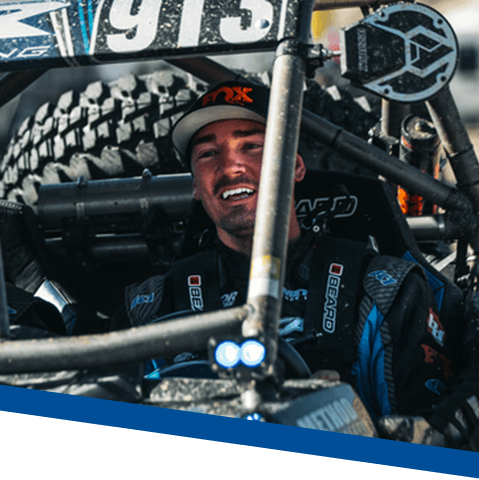 RACES: King Of The Hammers / Best In The Desert / SCORE
If you could race it or push the limits, chances are Branden Sims has done it. From wake boarding in the summer, bombing slopes in the winter, pedaling it in BMX, or crushing terrain in the open desert, going for it is in his DNA. He was just 19 when he started side-by-side racing, but a testing mishap left Braden badly burned over a large percentage of his body. But similar to his approach behind the wheel of his Polaris RZR, which he started racing professionally in 2014, Branden never stopped pushing, and soon found himself back in the driver's seat in search of podiums. A threat to win it all in virtually every race he enters, Branden has won the big ones including both the Baja 1000 and Baja 500, a race he describes as one of the most grueling experiences he has ever endured. Other big wins on his resume include the Mint 400 and a UTV World Championship. A native of Prescott Arizona, Branden is undoubtedly one of the most respected and known names in the UTV racing ranks, an enviable position he hopes to maintain for many years to come.
Few are more relentless in their pursuit of victory and overcoming adversity than Branden Sims.