How To Clear & Spray Land To Create a Deer Hunting Food Plot
Created in partnership with Pat Reeve—host of Driven TV and one of the top hunting authorities on whitetail deer.
If you're looking to add a deer hunting food plot to your land and have identified one or more locations that are ripe for planting, the first step will be to get that land ready to grow. Choosing a natural clearing will mean less work for you, but you will still need to be prepared to remove small trees, brush and a lot of weeds before prepping the soil to be most receptive to planting.
Clearing Land for Your Deer Hunting Food Plot
The first step in creating a food plot will be to strip that land down to the dirt. You can do this in a variety of ways, but it will probably include some form of cutting back trees and brush with a chainsaw, mowing down the weeds, hitting them with an effective weed killer and then using an ATV/SxS harrow or renting a skid steer to remove any foliage. A UTV can be an essential tool to help clear and haul away any debris.
To learn more about choosing a location for a food plot or the tools to develop hunting land, check out this article on How To Develop Land for Deer Hunting.
What Is The Perfect Size of A Deer Food Plot?
To be effective, you'll want your food plot to be large enough to plant the right types of food to draw deer in—preferably all season long. You're more likely to create a habit the deer will follow if there's a food source available throughout the seasons. Spring and summer will require greenery like clover or alfalfa. Post-frost in the fall and winter, you'll want grains like corn or soybeans along with hearty high-sugar brassica such as sugar beets or turnips.
Keep in mind, a food plot for bow hunting might only require a half-acre to keep the deer in range, while a food plot for firearm hunting could be 1–2 acres in total.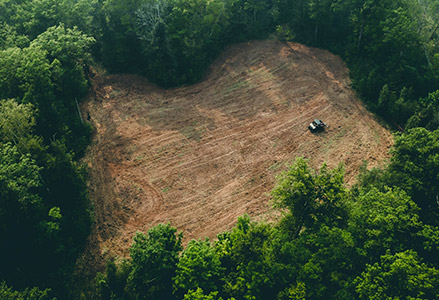 After Clearing, How Long Should You Wait to Plant and Why?
Knowing when to plant depends on your weed control, and there are a couple ways you can approach spraying down weeds on your land. If you clear the land down to the dirt first, you'll want the weeds to start growing again before you hit them with weed killer. Make sure the weed killer makes good contact with the leaves to take them out down to the root. You can also spray weeds down before you remove all foliage to the soil. It's important to note that weeds will start dying off within a couple days, but if you give the weeds a full two weeks of burn down it will make tilling the easiest.

Identifying & Eliminating Weeds in Your Deer Food Plot
There are a wide variety of weeds that could create problems for your food plot. Knowing what type of weeds are impacting your area will be important to understanding what you will need to lay down to help control them. You'll probably want to start with Roundup®, or a generic form of it. It will kill most weeds, but if your plot is full of water hemp, a Roundup® resistant weed, you'll need something additional, such as 2, 4-D.
The number of invasive weeds you have will also play into how much you need to spray and how often you will need to apply weed killer. You may never completely eradicate them, but keeping them from impacting your food plot is a critical step in providing a successful food source for deer.

Why Is It Important to Eliminate Weeds from Your Food Plot?
Some may be tempted to skip the weed killing step. After all, the food is just for the deer. The problem is that weeds are notorious for taking over. They will outgrow and shade the seeds you're planting, stealing the sunlight while stripping vital water and nutrients from the soil. It's always best to take the time to spray down weeds and start with fresh soil. Once the weeds are killed off, you can start tilling up the land.

What Should You Use to Kill the Weeds You Have?
As mentioned above, applying Roundup®, or its generic form, is a great first step in killing back most of the weeds from your food plot. Once the weeds start dying, identify anything that might be showing a resistance. Your local garden center can help identify these weeds, or there are online resources that can be used. Be sure to talk to your supplier or check the product label to see how soon you can start planting after the weeds have died—you don't want to kill what you're planting.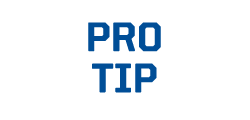 Choose your weed killer wisely. Some ground-clearing products are designed to linger in the soil and kill off vegetation for months after it's applied. You'll get rid of the weeds, but you won't have any success planting.
How to Spray Weeds on Your Deer Food Plot
The easiest, fastest and most effective way to eliminate weeds from your food plot is to use some form of a sprayer. There are many types of sprayers available—from hand-held to vehicle-mounted. What you choose will depend on how big your food plot is, what type of spraying you plan to do, as well as how much time and money you want to invest in this step.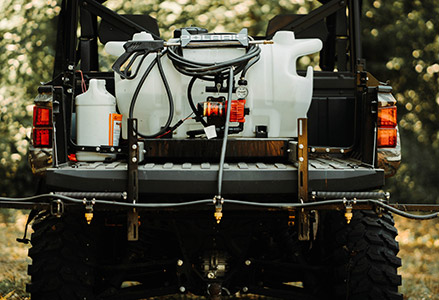 Is There A Recommended Method of Spraying A Food Plot?
When you set out to spray your food plot, coverage is key. You'll want to hit every part of your clearing to ensure the weeds don't re-establish and take over. If you're on an off-road vehicle using a vehicle-mounted sprayer, start by spraying around the entire food plot perimeter. Then go back and forth just as if you were mowing a lawn in strips. If the plot is dry and you can't easily see your tracks, you can go back over it in a cross pattern to ensure complete coverage to make sure everything is killed off.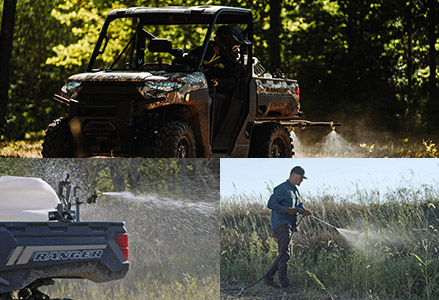 Recommended Equipment for Spraying Your Food Plot

The fastest way to spray a food plot is using a UTV-mounted sprayer. There are two types you can choose from. A boom sprayer which extends out on either side of the vehicle to quickly spray large swaths of land, or you can choose a boomless sprayer that sprays the width of your vehicle for more precise applications. Both offer large capacity tanks for fewer refills and exact control over application rates.
Backpack sprayers can also be used on smaller plots, but will take more time and may be harder to apply uniformly. Handheld sprayers can be effective at going in and spot spraying, but won't have much impact on a large plot.
Determining How Much to Spray on Your Food Plot
The amount of weed killer you apply will depend upon what you are spraying, when you are spraying and what type of method you are using to spray the weeds on your food plot. Always check the label of the product you are applying to determine the correct mix and set the right application rates on your sprayer. Many UTV sprayers have pumps and pressure gauges that allow you to have precision control over spray pressure.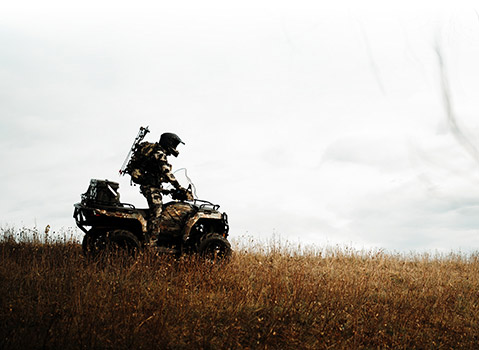 Next Steps After Spraying the Food Plot
Once you've cleared your food plot and sprayed the weeds, the work isn't over. After spraying, wait two weeks before you till the soil and start to plant. Regular spraying will help keep the weeds under control and give the food you've planted room to grow. By doing so, you'll have a clearing that is primed to become a food plot that deer will love to visit.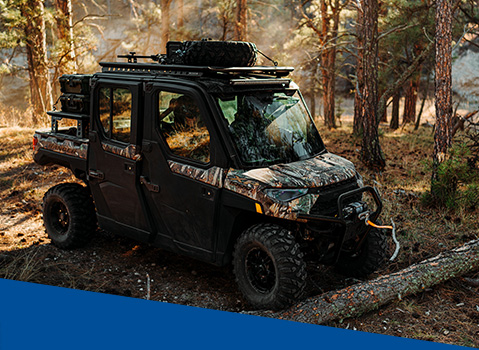 ROUNDUP® is a registered trademark of Monsanto Technology LLC