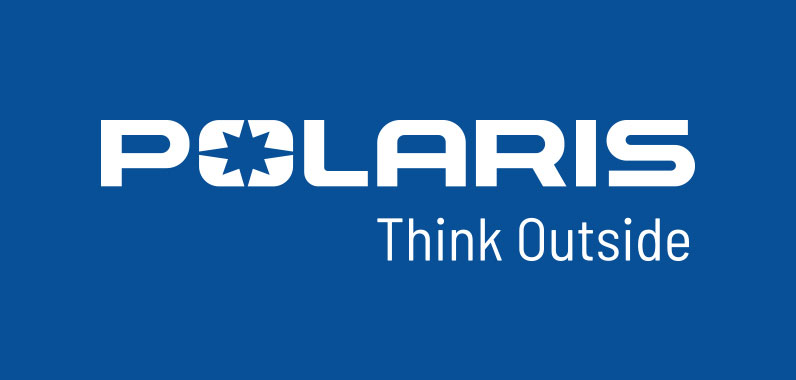 USSOCOM Recognizes Polaris Defense at Ausa Event
>
U.S. Special Operations Command (USSOCOM) Lt. Col. Utsler recognized Polaris Defense today, during an event at AUSA, for the company's rapid delivery and support of the Light Weight All-Terrain Vehicle (LTATV) contract. Contract execution included support of user evaluation and government testing, delivery of vehicles with tactical accessories to multiple USSOCOM locations, and providing training and sustainment parts to those locations. Polaris CEO Scott Wine praised USSOCOM for its willingness to partner with private industry and accepted an American flag that has been flown on multiple missions over Afghanistan.
"On behalf of our operator community, we present this flag to Polaris Defense in recognition of their teaming with USSOCOM as a trusted provider of tactical mobility solutions," said LtCol James Utlser, Program Manager – Family of Special Operations Vehicles. "Thanks for your commitment to the support of SOF Operators."
In an atmosphere of increasingly tight budgets and growing competition over fewer vehicle programs, Polaris Defense continues to focus on the warfighter.
"It's our focus on the warfighter that continues to serve us well," said Scott Wine, Chairman and CEO of Polaris. "We appreciate and respect all our customers – from the acquisition community to the maintenance personnel to the in-theater vehicle operators – and keep each of them in mind when designing, building, and fielding vehicles for the military. It is how we deliver value to our customers."
Beyond the acquisition process and contract award, Polaris Defense continues to work with its Special Forces customer to quickly answer questions and support the vehicles in the field.
"Polaris really took it upon themselves to ensure the warfighters got the best vehicle, and that meant shouldering a lot of the cost burdens to get the MRZR, or the LTATV class, to where it is now," said LtCol Utsler.
Polaris Defense will be displaying ultra-light vehicles, vehicle technology and equipment in booth #3015, as well as electric vehicles from the GEM division in booth #3018.
DAGOR™ Ultra-light combat vehicle purpose-built to meet a very demanding set of critical needs for the customer and provide the optimal balance of rapid air transportability, payload and advanced off-road mobility. The unique design of the DAGOR allows for maximum capability on an intuitive light-weight platform. Polaris Defense secured vehicle contracts with elements of U.S. SOCOM and Allied Special Forces and is already in low rate initial production for the DAGOR.
MRZR® 4 Expeditionary forces use the CV-22 transportable MRZR vehicles to help meet mission demands and emerging threats. The MRZR ultra-light vehicles are highly mobile, configurable for a variety of applications, air transportable and have been combat-proven and purchased by U.S. and allied forces throughout the world.
RANGER® with HIPPO™ MPS – This Polaris® RANGER CREW® Diesel side-by-side utility vehicle has an integrated multi-power system, a first for vehicles in this category. A flip of a switch allows operators to power hydraulic, pneumatic, electric and welding equipment directly from the vehicle's diesel engine through the integrated HIPPO™ Multipower™ System from the Mobile Hydraulic Equipment Company.
TerrainArmor™ Tires – This breakthrough tire technology, on display on the RANGER with HIPPO MPS, is engineered to maintain operability after sustaining tire damage that would destroy a typical pneumatic tire. TerrainArmor tires are designed for peak performance at full vehicle payload and eliminate the need for an on-vehicle spare, which increases available payload and reduces the logistical burden.
KLIM® Technical Riding Gear – Technical riding gear made to protect operators from extreme weather as well as flames and abrasions. The Vigilant jacket and pant are worn over existing plate carriers and gear, allow full access to gear and are easily donned and doffed.
Primordial Ground Guidance – Software that helps plan fast and concealed routes on- and off-road for dismounted and mounted soldiers. Custom, manual and automatic routes are available for varying transportations modes, including dismounted, ATV, and HMMWV. Ground Guidance automatically routes around potential threats, whether it be a fence, mine field, enemy controlled area or other obstacles. Ground Guidance is currently integrated with FalconView, Nett Warrior, TerraExplorer, TIGR, and X-Plan.
Polaris Industries is a recognized global leader in the off-road vehicle industry. Polaris Defense, a division of Polaris Industries, provides the U.S. and its allies with a family of purpose-built ultra-light vehicles for military and government use. Polaris Defense self-funds military vehicle development by leveraging its high volume commercial production, quality and proven processes to provide militarized commercial-off-the shelf (Mil-COTS) solutions at great value to the warfighter, the military and the taxpayer. With a robust global network of dealers, distributors, and subsidiaries, Polaris Defense provides full life-cycle support of these vehicles throughout the world.
Photos: For high-resolution images, please contact Katie Paulson, kpaulsonpr@gmail.com.
About Polaris
Polaris is a recognized leader in the powersports industry with annual 2013 sales of $3.8 billion. Polaris designs, engineers, manufactures and markets innovative, high-quality off-road vehicles, including all-terrain vehicles (ATVs) and the Polaris RANGER® and RZR® side-by-side vehicles, snowmobiles, motorcycles and on-road electric/hybrid powered vehicles.
Polaris is among the global sales leaders for both snowmobiles and off-road vehicles and has established a presence in the heavyweight cruiser and touring motorcycle market with the Victory and Indian Motorcycle brands. Additionally, Polaris continues to invest in the global on-road small electric/hybrid powered vehicle industry with Global Electric Motorcars (GEM), Goupil Industrie SA, Aixam Mega S.A.S., and internally developed vehicles. Polaris enhances the riding experience with a complete line of Polaris Engineered parts, accessories, and apparel, Klim branded apparel and ORV accessories under the Kolpin and Cycle Country brands.
Polaris Industries Inc. trades on the New York Stock Exchange under the symbol "PII", and the Company is included in the S&P Mid-Cap 400 stock price index.
Information about the complete line of Polaris products, apparel and vehicle accessories are available from authorized Polaris dealers or anytime at www.polaris.com.