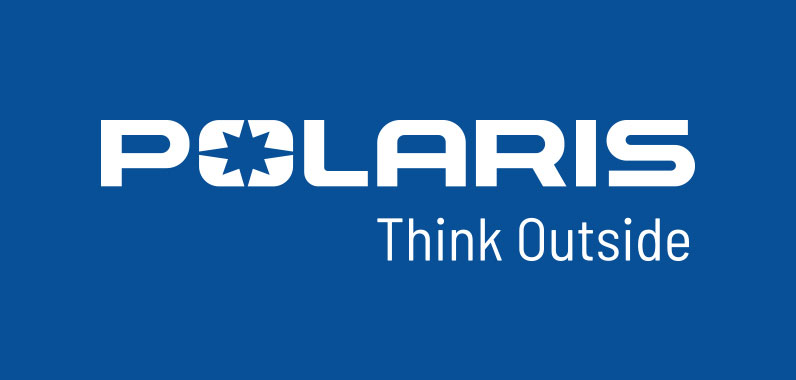 Polaris Industries Inc. Announces Agreement to Acquire Transamerican Auto Parts
>
Vertically integrated, multi-channel market leader in Off-Road Jeep and truck aftermarket accessories with sales of approximately $740 million and significant growth potential
Highly complementary products serving off-road enthusiast customers; extends Polaris market reach
Compelling financial benefits, including significant synergy opportunities
Expected accretion to earnings per share, excluding purchase accounting/acquisition costs, for the full year 2017
Minneapolis, MN (October 12, 2016) – Polaris Industries Inc. (NYSE: PII) ("Polaris" or the "Company") announced today that it has entered into an agreement to acquire Transamerican Auto Parts Company ("TAP"), a privately held, vertically integrated manufacturer, distributor, retailer and installer of off-road Jeep and truck accessories, for an aggregate consideration of $665 million, subject to customary closing adjustments. After adjusting for the $115 million estimated net present value of future tax benefits, the purchase price implies a multiple of approximately 9.0 times TAP's EBITDA for the 12 months ended September 30, 2016.
TAP is a leader in the highly fragmented and growing $10+ billion Jeep and truck accessory market. TAP sells and installs an extensive line of accessories for Jeep and truck enthusiasts, including products manufactured under its seven proprietary, industry-leading aftermarket brands: PRO COMP®, RUBICON EXPRESS, SMITTYBILT®, POISON SPYDER™, G2™, LRG® and TRAIL MASTER®. TAP is the largest retailer and installer in the North American market, selling through its own retail and on-line network while also supporting numerous independent accessory retailers/installers. For the last 12 months ended September 30, 2016, TAP generated approximately $740 million in sales, and from 2012 through 2015, achieved compound annual sales growth of 15 percent and compound annual EBITDA growth of 17 percent.
"We are excited to add TAP's market-leading multi-channel business, proprietary brands, proven management team and experienced employees to the Polaris portfolio," said Polaris Chairman and Chief Executive Officer Scott W. Wine. "This transaction is consistent with our long-term strategy, provides us an immediate leadership position in a growing market, and allows us to accelerate Polaris' growth and profitability. TAP's products and services for customers in the off-road four-wheel-drive ('4WD') market correspond closely to our Off-Road Vehicle ('ORV') business. Further, by broadening TAP's proprietary product lines, expanding its retail and distribution footprint, where appropriate, and cross-selling both companies' extensive product offerings to a large combined installed base, we believe we will create significant value for our stakeholders. Our similar cultures, centered on innovative brands and performance, make TAP a great addition to Polaris' expanding portfolio."
"Over the past 55 years, our employees have built a company that prides itself on serving our customers with quality products at competitive prices," said Greg Adler, TAP's President and Chief Executive Officer. "We see tremendous opportunity for further growth as we become an integral part of the Polaris organization. Combining TAP with Polaris' aftermarket brand portfolio facilitates significant synergies, while Polaris' financial resources provide the backing we need to pursue a variety of growth prospects we have identified across the organization."
Strategic and Financial Benefits
Highly Complementary Product Lines: This acquisition creates a leading company across the 4WD off-road enthusiast market and extends Polaris' presence in aftermarket accessories to attract new consumers to Polaris' existing portfolio. In particular, TAP's four-wheel-drive aftermarket products are highly complementary to Polaris ORV business.
Expanded Accessories Portfolio and New Product Innovation Capabilities: Significant opportunities exist to incorporate TAP's considerable off-road product development expertise into the creation of innovative accessories and capabilities for Polaris Engineered product offerings while utilizing Polaris' financial strength to accelerate TAP's product development for its Jeep and truck customers.
Significant Growth Potential: TAP manufactures and sources seven proprietary brands and sells and distributes products through multiple channels, including 75 4Wheel Parts stores and two robust online platforms (www.4wheelparts.com and www.4wd.com). TAP sells its brands, as well as more than 200 non-proprietary leading brands, through its own distribution channels and various independent retailers/installers. Polaris' financial strength creates opportunities to accelerate TAP's market penetration, and where appropriate, sell select Polaris aftermarket brands through TAP's retail outlets.
Compelling Financial Benefits: The transaction is expected to be accretive to Polaris' earnings per share, excluding purchase accounting/acquisition costs, for the full year 2017. The Company expects meaningful annual cost savings within three years following closing, primarily from efficiencies related to procurement, distribution, and expanded product offerings.
The transaction is subject to regulatory approval and other customary closing conditions and is expected to close by year-end 2016. Following the closing of the transaction, TAP will operate as a distinct business unit reporting to Steve Eastman, Polaris' PG&A President. Polaris expects to fund the acquisition with borrowings under existing credit facilities.
BofA Merrill Lynch acted as exclusive financial advisor to Polaris, and Faegre Baker Daniels LLP acted as Polaris' legal advisor. Jefferies acted as lead financial advisor to Transamerican. Houlihan Lokey also served as financial advisor to TAP and Sullivan & Cromwell acted as TAP's legal advisor.
Call and Webcast information
Polaris Industries Inc. will host a conference call and webcast today at 8:00 a.m. central time to further discuss the TAP acquisition. The call will be hosted by Scott Wine, Chairman and Chief Executive Officer; Mike Speetzen, Chief Financial Officer; and Bob Mack, Senior Vice President, Corporate Development and Strategy. A slide presentation and link to the webcast will be posted on the Polaris Investor Relations website at ir.polaris.com. To listen to the conference call by phone, dial 877-706-7543 in the U.S. and Canada, or 973-200-3967 internationally. The Conference ID is # 98314655.
A replay of the conference call will be available approximately two hours after the call for a one-week period by accessing the same link on our website, or by dialing 855-859-2056 in the U.S. and Canada, or 404-537-3406 internationally.
About Polaris
Polaris Industries Inc. (NYSE: PII) is a global powersports leader with annual 2015 sales of $4.7 billion. Polaris fuels the passion of riders, workers and outdoor enthusiasts with our RANGER®, RZR® and POLARIS GENERAL™ side-by-side off-road vehicles; our SPORTSMAN® and POLARIS ACE® all-terrain off-road vehicles; VICTORY® and INDIAN MOTORCYCLE® midsize and heavyweight motorcycles; SLINGSHOT® moto-roadsters; and Polaris RMK®, INDY®, SWITCHBACK® and RUSH® snowmobiles. Polaris enhances the riding experience with parts, garments and accessories sold under multiple recognizable brands, and has a growing presence in adjacent markets globally with products including military and commercial off-road vehicles, quadricycles, and electric vehicles.
Except for historical information contained herein, the matters set forth in this news release, including management's expectations regarding the effective purchase price, financing of the purchase price, timing of closing, synergies and other benefits of the acquisition, and future performance of TAP and the combined companies are forward-looking statements that involve certain risks and uncertainties that could cause actual results to differ materially from those forward-looking statements. Potential risks and uncertainties include factors such as the proposed transaction may not be completed or completed within the expected timeframe; costs relating to the proposed transaction may be greater than expected; the possibility that a governmental entity may prohibit, delay or refuse to grant a necessary regulatory approval in connection with the proposed transaction; anticipated tax benefits may not be achieved by the Company; problems may arise in integrating the businesses of the two companies and the integration may not be successful; the combined companies may be unable to achieve the anticipated synergies or those benefits may take longer to realize than expected; the businesses of one or both companies may suffer as a result of uncertainties surrounding the proposed transaction including disruption of relationships with customers, employees or suppliers; increased competition and its effect on pricing; the combined companies may not perform as expected following the closing; and other risks beyond the control of either party. Investors are also directed to consider other risks and uncertainties discussed in documents filed by the Company with the Securities and Exchange Commission. The Company does not undertake any duty to any person to provide updates to its forward-looking statements.
LRG® is a registered trademark of Custom Wheel House, LLC