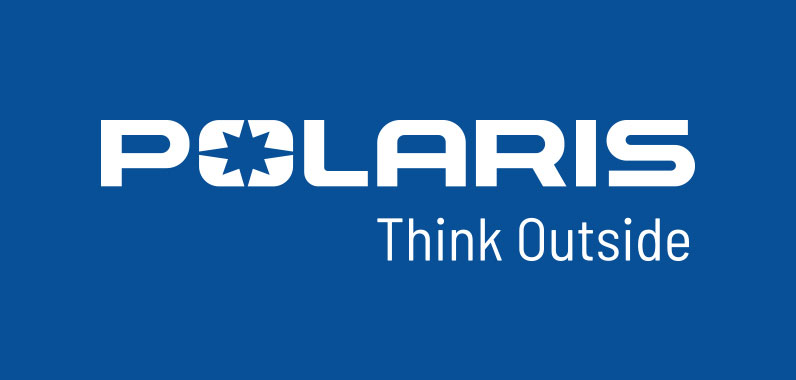 Polaris Defense Now Polaris Government & Defense
>
Minneapolis, MN (February 13, 2016) – Polaris Industries today announced the name change of its Polaris Defense business unit to Polaris Government & Defense effective immediately to better reflect the broader customer base that its vehicles, capabilities and technologies serve. This includes defense customers like U.S. and allied military forces, as well as government organizations including federal, state and local agencies, and non-profits.
"We are proud to serve this devoted and mission-focused group of customers who make a difference, whether it's serving their country, their state, their counties or cities," said John Olson, PhD, vice president and general manager of Polaris Government and Defense. "This name change highlights our enduring dedication to providing the most capable, reliable, affordable, adaptable, and accessible light mobility vehicles in the world through easy procurement and full lifecycle service and support to government and defense customers everywhere."
Polaris Government & Defense offers a broad range of ultralight military vehicles, commercial utility vehicles, and advanced capabilities from Polaris or through several other mechanisms, including the General Services Administration (GSA), Defense Logistics Agency (DLA) and National Joint Powers Alliance (NJPA). An established network supports Polaris' government and defense customers world-wide with vehicle training, service and maintenance. All Polaris vehicles use robust commercial off-the-shelf components for agile and responsive support, intuitive operations and easier maintenance worldwide.
"We are a unique vehicle supplier in that we harness our 60-plus year legacy of off-road leadership, rich heritage of innovation, and vast commercial enterprise resources, along with a team of dedicated government, defense, and technology experts and operators to deliver the products our customers need to get their missions done," said Olson. "This winning combination of Polaris performance, procurement simplicity, premium service, training, support, and sustainment results in a best-value for government and defense customers."
Polaris Government & Defense is a mission-focused, customer-centric division of Polaris Industries that develops and delivers vehicles, mobility solutions, capabilities, and technologies to meet the demanding needs of customers worldwide. This includes more than 25 allied militaries and every service in the U.S. Department of Defense, as well as the Department of State, Department of Homeland Security, Federal Emergency Management Agency, Department of Energy, Department of the Interior, Bureau of Land Management, Department of Agriculture, U.S. Forest Service, U.S. Fish & Wildlife Service, Department of Veteran's Affairs, and the National Park Service. Additionally, Polaris vehicle solutions help customers across the government execute their missions including Immigrations and Customs Enforcement, Customs and Border Patrol, the Federal Bureau of Investigation, law enforcement, firefighters, government prime Contractors and research institutions in support of U.S. government agencies such as the Department of Defense, National Science Foundation, U.S. Antarctic Program, and other individuals across the spectrum of federal, state, and local government.
Polaris Government & Defense vehicles, technologies and services include:
MRZR™ – flexible militarized vehicle platform in gas or diesel that can be configured to fulfill rapid personnel deployment, casualty evacuation and supply transport missions with seating for up to six
DAGOR™ – military platform that expands upon the range, payload and off-road mobility of previous tactical light off-road vehicles carrying up to nine while still being helicopter transportable
RANGER® – versatile gas and diesel utility vehicles that can seat up to six, haul up to 1,250 lb. in the dumping cargo box, and can be customized with an extensive catalog of accessories, including fire skids, police and emergency lighting, full cabs, heaters, plows and tracks
BRUTUS® – dependable diesel utility vehicle with power take-off attachment options, seating for two, fully enclosed cab with heat and A/C options, and the ability to haul up to 1,250 lb. in the dumping cargo box and tow up to 2,000 lb.
MV 850 – single rider militarized all-terrain vehicle with rugged front and rear metal racks
GENERAL™ – side-by-side utility vehicle that seats up to four and hauls up to 600 lb. in the rear dump box
SPORTSMAN® – single seat all-terrain vehicle
ACE® – single-seat all-terrain vehicle with a rollover protection system
Primordial – Ground Guidance® software provides on- and off-road routing for mounted and dismounted soldiers, accounting for terrain, weather, enemy activity and equipment load
Training and Support – a practical and scalable approach to lifecycle vehicle service and support provides an extremely high level of support at a relatively low cost
About Polaris Government & Defense
Polaris Government & Defense vehicles are forged from more than 60 years of off-road innovation and leadership. The commercial prowess and innovative culture of Polaris Industries are leveraged to deliver unique value to government entities and military forces worldwide. This dedicated division provides highly capable, simple to use, and affordable mobility platforms and vehicles that are readily available through easy procurement channels and supported through lifecycle training, service and maintenance from Polaris – the original equipment manufacturer.
Polaris Government & Defense | Mobility Made Easy | Polaris.com/gov
Editor Note: For high-resolution images, video and data sheets, please visit our online media kit at http://bit.ly/PDMediaKit or contact Katie Paulson, kpaulsonpr@gmail.com.
About Polaris
Polaris Industries Inc. (NYSE: PII) is a global powersports leader that has been fueling the passion of riders, workers and outdoor enthusiasts for more than 60 years. With annual 2016 sales of $4.5 billion, Polaris' innovative, high-quality product line-up includes the RANGER®, RZR® and Polaris GENERAL™ side-by-side off-road vehicles; the Sportsman® and Polaris ACE® all-terrain off-road vehicles; Indian Motorcycle® midsize and heavyweight motorcycles; Slingshot® moto-roadsters; and Polaris RMK®, INDY®, Switchback® and RUSH® snowmobiles. Polaris enhances the riding experience with parts, garments and accessories, along with a growing aftermarket portfolio, including Transamerican Auto Parts. Polaris' presence in adjacent markets globally include military and commercial off-road vehicles, quadricycles, and electric vehicles. Proudly headquartered in Minnesota, Polaris serves more than 100 countries across the globe. Visit www.polaris.com for more information.