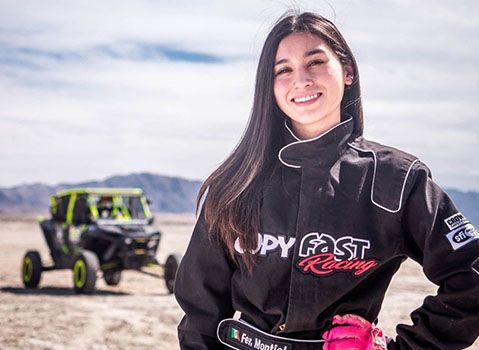 María Fernanda Montiel Villaseñor was born in San Diego, California in 2000, making her the youngest of the Empowersports Council!
Growing up, there was only one thing that filled her with curiosity and that was Off-Roading. Her father, brother and uncles all participated in the sport and every time Fernanda went as a spectator, she knew she wanted to be in the driver's seat. At 15, she discovered her passion was not only riding but racing. She began competing in CODE, RECORD and even had the invitation to join a team for the Baja 500 Score International in 2018. She was runner-up in CODE in 2018 and the only woman in her category.
Fernanda loves being a part of the Polaris Mexico Team and has great support from her family, friends and off-roading community.