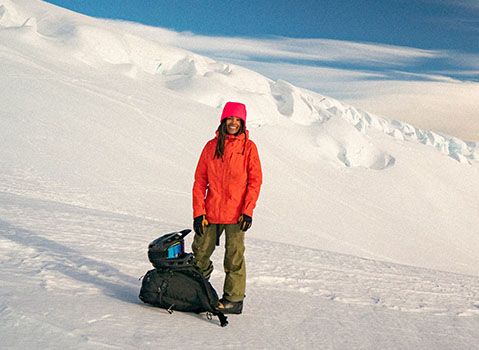 Brooklyn Bell has just entered her 3rd official SNOW season with her sled but has been an avid lover of adventure all her life. She spends most of time outdoors, traveling or creating art. Her art is a reflection of this passion.
Her artist inspiration comes from everywhere; little inside jokes between friends, listening to Kendrick Lamar/Fleetwood Mac, her role models, and what she sees within mountain culture.
In addition to sledding, Brooklyn is also known for skiing, mountain biking and even documentary filming. She has many notable partnerships with brands such as REI, Patagonia and Redbull.