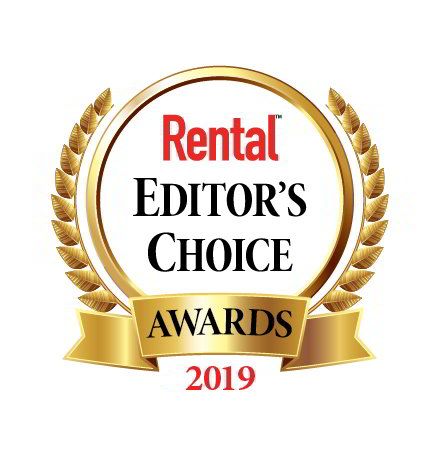 Pro XD wins Rental Editor's Choice Award
Rental Magazine has awarded the Polaris Pro XD with an Editor's Choice Award. Pro XD was chosen for several factors, including innovation and utility for the rental market.
Minneapolis, November 18, 2019 - Rental magazine is a nationally recognized magazine serving rental equipment professionals. Similarly, the Polaris Pro XD is a UTV specifically designed for the rental industry. With a focus on safety, durability and serviceability, the Pro XD promises to reduce downtime and increase ROI.
"We're thrilled to announce the 2019 Editor's Choice Award winners. As always, this year's winning products represent the best of what leading manufacturers have to offer for today's rental inventories," says Jenny Lescohier, editor of Rental. " Products chosen for this honor are those which are truly innovative and demonstrated proven durability. In addition, the winners are products that construction professionals have shown an active interest in on ForConstructionPros.com, so it follows they'll be looking for them at their preferred rental source."
Current UTVs have struggled to be successful in rental applications due to tough usage demands and inadequacies in safety, durability and serviceability, leading to short vehicle lifespans that burden both the rental industry and its customers. The Pro XD is entirely focused on work and specifically designed for the rental industry and its customers. It's also a great option for property maintenance, facility navigation, landscaping and more.
Polaris launched the Pro XD Full-Size Diesel in 4x2 or all-wheel drive for two-person seating, and the Pro XD Full-Size Diesel Crew with all-wheel drive, seating four passengers. Both models can run at top speeds of 15 or 25 mph. Powered by a 24-horsepower Kubota diesel motor, Pro XD models work with over 50 accessories, allowing users to customize to meet the needs of any job site. All models can be equipped with heat.
Features include a heavy-duty independent rear suspension for excess loads and minimal squat, Kevlar vinyl seats that resist punctures and tears, hard-surface job site tires and a larger box to carry a full-size pallet. Maintenance intervals have been doubled to 200 hours and all daily checks can be performed with the box down.
Visit Polaris Commercial for more information.