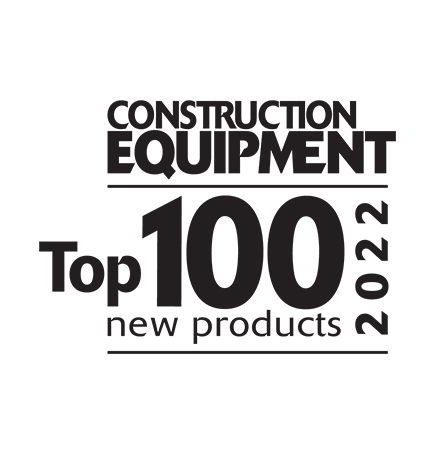 The Polaris Pro XD Mid-Size Named Top 100 New Product of 2022
Polaris Commercial is excited to announce that its Pro XD Mid-Size is recognized as a Top 100 New Product of 2022 by Construction Equipment Magazine. The publication's annual Top 100 New Products of the Year is the longest-running awards program of its kind, highlighting new innovations that provide equipment users with greater productivity, efficiency, or safety. The awards program also highlights manufacturers who are committed to investing in continued research and development to ensure a competitive marketplace.
"Polaris extended its lineup of Pro XD utility vehicles with a mid-size model, giving fleet managers another option when choosing how best to provide effective equipment for their projects," said Rod Sutton, editorial director for Construction Equipment.
The Polaris Pro XD Mid-Size takes the same purpose-built features work customers value in the Pro XD Full-Size and delivers them in a more compact profile with two and four-seat versions, a capable 500-pound capacity cargo bed and towing capacity of 1,500 pounds. Whether moving a work crew through a jobsite or hauling landscaping materials across a park, the all-terrain and all-weather capable Pro XD Mid-Size can virtually do it all.
Polaris designed the Pro XD to increase jobsite productivity and profitability through vehicle durability, serviceability, and safety features. The Mid-Size model was built to further expand the UTV line-up, provide greater agility and broaden customer markets to include those that don't need to haul over 1,000 pounds but still desire the heavy-duty driveline, 200-hour service interval and safety components the Pro XD Full-Size is known for.
A trusted source for equipment professionals, Construction Equipment provides the latest in equipment-related news, new-product development and technology and management insight on machine acquisition, disposal, and maintenance.
Learn more about the Pro XD Mid-Size.