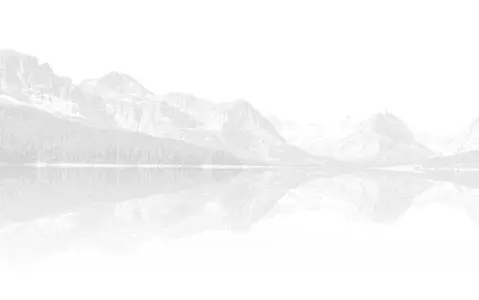 Human Resources Manager
Monticello, MN
Posted on Aug 30, 2022
Full time
R13881
Go back
JOB SUMMARY: The HR Manager will be responsible for building and developing a strong HR team at the Monticello, MN Manufacturing facility - this role is an onsite opportunity. This individual Leads the HR strategy for the Monticello (MCO) Manufacturing site in partnership with the site leader in partnership with the site Operations Leadership Team. Creates Human Resources policies and procedures to support the workforce, ensuring consistency with other plant locations. Manages HR communication plan and strategic Long Range Plan for the site. Leads talent management, staffing, engagement, employee relations, as well as compensation and benefits programs for the site. Will be responsible for further completion of the acquisition site journey to full integration into Polaris Inc. This role reports into the HR Director of Central Operations based out of the corporate location in Medina, MN & Dotted line into the site General Manager of Operations located in Monticello, MN.

SCOPE: Responsible for the site Human Resources budget. Responsible for HR support of nearly 200 total employees in the Monticello, MN Polaris Engine Component Manufacturing facility. Directly supervises 1-2 employees in HR in addition to providing direction to onsite staffing agencies including long-range staffing strategy to temp hiring team located onsite.

ESSENTIAL DUTIES & RESPONSIBILITIES:
 Business partner and advisor to manufacturing site leader, managers and supervisors to support
execution of business goals and objectives.
 Maintain visibility and active presence on plant floor and in plant leadership meetings, providing daily
support and communication to the machine shop operation. There are multiple shifts at this location (4)
 Talent manager for site salaried team, including identification of talent needs, organizational design,
and talent acquisition with the end game of building world class teams with bench strength.
 Partner with COE / Corporate HR teams to ensure HR functional excellence in core processes such
as compensation and benefits administration, talent acquisition, and organizational development.
 Responsible for administration of Performance Management process at the plant location.
 Manages compensation program to company guidelines. Reviews salary changes, updates annual
pay structure and administers salary budgeting program.
 Administers employee benefits programs and communication for the site.
 Owns staffing, recruitment and placement for hourly and salary population at the site. Drives
improvement throughout processes.
 Maintains site employee policies and procedures; keeps current with regards to Human Resource
trends, as well as employment law changes.
 Leads site employee relations strategy. Handles employee concerns, advises on problems, and
recommends disciplinary actions. Counsels employees on career development, benefits programs,
policies and other employment related issues.
 Leads employee engagement and communications initiatives for the manufacturing site.
 Continually supports and challenges leadership team to effectively communicate with workforce.
 Represents Polaris in the community regarding Human Resources and community relations
activities.
 Responsible for development of site HR team and talent; including sharing of hourly talent to other plants as needed within the plant network.
 Manages site HR budget, in partnership with Finance.
 Other duties as assigned by supervisor.
SKILLS & KNOWLEDGE
 Bachelor's degree in Industrial Relations, Human Resources, Business Administration or equivalent
required; Master's degree preferred.
 5+ years experience in Human Resources required; preferably in Manufacturing or Operations HR.
 Ability to thrive in a fast-paced environment; knowledge of acquisition transition is a plus
 Experience leading a team; early leadership opportunity
 Experience in a previous HR role or manufacturing environment / experience with labor relations preferred
 Flexible and willing to learn; adapting to business and site needs in a dynamic environment
 Role is based onsite in Monticello, Minnesota in a Manufacturing Environment
We are an ambitious, resourceful, and driven workforce, which empowers us to Think Outside.  Apply today!
#LI-MT1
EEO Statement

Polaris is an Equal Opportunity Employer and will make all employment-related decisions without regard to race, color, religion, creed, sex, sexual orientation, gender identity, national origin, age, disability, marital status, familial status, status with regard to public assistance, membership or activity in a local commission, protected veteran status, or any other status protected by applicable law.