Polaris = Rider Balanced™
Polaris® puts the rider right on the sled's AXYS®. Bite for flat cornering. Lite for superior handling and fun in the bumps and off-trail.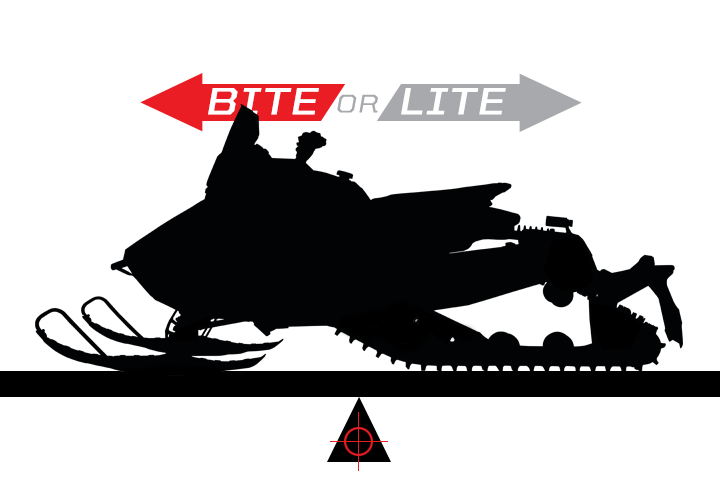 Ski- Doo® = Biased
Ski-Doo® is biased in a rider-forward positioning. This offers great control on smooth trails, but less fun factor in bumps and off-trail riding.