600 Switchback PRO-R Indy Red, Pro-R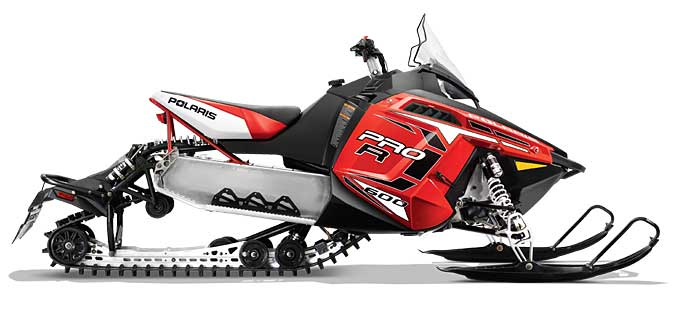 $10,999 US MSRP

ON-TRAIL PERFORMANCE. OFF-TRAIL CAPABILITY.

The all-new Switchback Pro-R delivers versatility without compromise, a combination of RUSH handling with off-trail flotation. The Switchback inspires confidence whether the trail is a freshly groomed or chopped up. Pick your line and the sled holds perfectly. Featuring a 136" PRO-RIDE progressive-rate rear suspension and a new IFS developed in conjunction with Polaris Racing, the new PRO-RIDE Switchback delivers the smoothest ride yet. By using an uncoupled design, we are able to build a sled that is more fun to ride, with great weight transfer, a wider sweet spot that requires less adjustment and unmatched offtrail capability. Watch your buddies try to keep up.
ENGINE & DRIVETRAIN
---
Phantom, Hydraulic w/ LWT Disc
Digital CDI w/TPS, WTS, DET
Cylinders-Displacement (cc)
Suspension
---
Track Width/Length/Height (in.)
DIMENSIONS
---
Ski Center Distance (in./cm.)
Estimated Dry Weight (pounds/kg)
Features
---
Seat Support with Luggage