800 PRO-RMK® 163 Matte Red / Dragon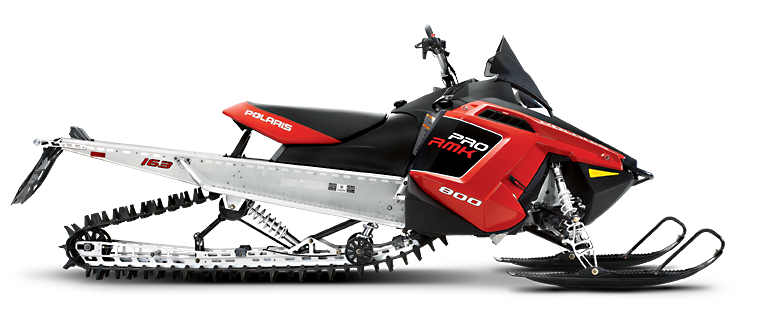 $14,199 US MSRP

INTRODUCING THE 800 PRO-RMK 163"

Introducing the 2011 Polaris RMK® - the lightest, most durable RMK ever built. Purpose-built for riders tired of trail sleds with long tunnels. Designed aggressively lighter but built structurally stronger in all the right places - weight reduced only where weight doesn't matter. Centralized mass for precise control and an easier ride. RMK Coil-Over Rear Suspension for better bump control and nimble balance. We made it light, we made it simple, we made it work - so you can ride harder, longer, and ride again tomorrow.
ENGINE & DRIVETRAIN
---
Phantom/Cyclone, w/ LWT Disc
Digital CDI w/ TPS, WTS, DET
Cylinders-Displacement (cc)
Suspension
---
Track Width/Length/Height (in.)
15 x 163 x 2.4 Series 5.1
DIMENSIONS
---
Ski Center Distance (in./cm.)
39 - 40 - 41 / 99.1 - 101.6 - 104.1
Estimated Dry Weight (pounds/kg)
Estimated Dry Weight (pounds/kg)
Features
---