800 RMK® Assault® 155 White / Orange / Assault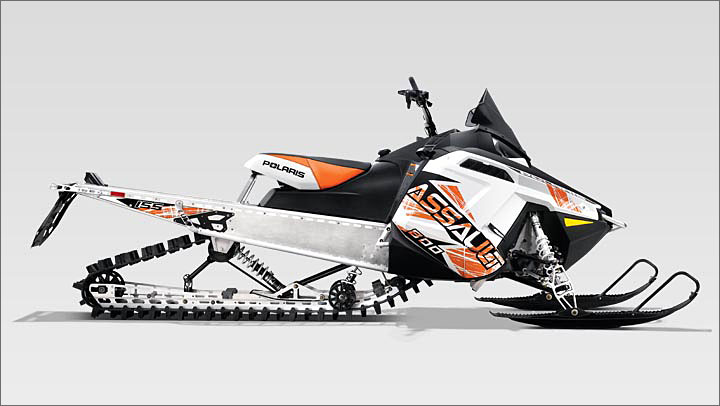 $12,299 US MSRP

15 GATES TO THE TOP. ONLY ONE SLED I'D CHOOSE.

The RMK Assault is the sled of choice for the guys that want to drop a cliff, whip off a cornice, or make it over the top at Jackson.
ENGINE & DRIVETRAIN
---
Digital CDI w/ TPS, WTS, DET
Cylinders-Displacement (cc)
Suspension
---
Track Width/Length/Height (in.)
15 x 155 x 2.125 Competition
DIMENSIONS
---
Ski Center Distance (in./cm.)
41.5 - 42.5 - 43.5 / 105.4 - 108 - 110.5
Estimated Dry Weight (pounds/kg)
Features
---
Seat Support with Luggage